DreamWorks Animation Wins Bidding War For 'Captain Underpants'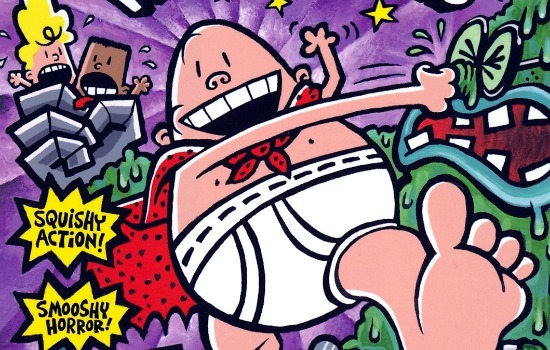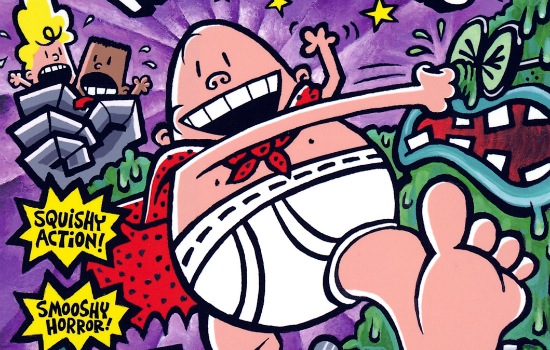 Another popular series of children's books has just been purchased for adaptation and this one features an old man walking around in his underwear. On Wednesday, DreamWorks Animation won a bidding war for the rights to the Scholastic book series Captain Underpants by Dav Pilkey. The eight book series is about two fourth graders who hypnotize their evil principal into becoming a superhero named Captain Underpants however, being as he has no superpowers, the boys have to stealthy follow him around to make sure he doesn't get into trouble. The series is critically acclaimed, a best-seller, and has been on Hollywood wishlists for over a decade but Pilkey didn't want to sell the rights until now. There's more after the break.
Deadline broke the news that DreamWorks won the bidding war against several other companies, but didn't say which others were interested. DreamWorks Animation CCO Bill Damaschke did say the following about why he's wanted the property since it first hit shelves in 1997.
There's a great anarchic combination of kid and adult humor, and George and Harold are these terrific mischievous characters. And we felt that hypnotizing the principal is one of those great ideas. We're all big fans of the book.
Not only does DreamWorks win a well-known family property, they win a well-known family property with massive sequel potential. Eight books are currently on shelves, a ninth is in the works, and since they'll be animated, the kids can stay the same age for as long as they need to.
Plus, the titles of the books are pretty fantastic. There's the first one, The Adventures of Captain Underpants (1997) which was followed by Captain Underpants and the Attack of the Talking Toilets (1999), Captain Underpants and the Invasion of the Incredibly Naughty Cafeteria Ladies from Outer Space (and the Subsequent Assault of the Equally Evil Lunchroom Zombie Nerds) (1999), Captain Underpants and the Perilous Plot of Professor Poopypants (2000), Captain Underpants and the Wrath of the Wicked Wedgie Woman (2001), Captain Underpants and the Big, Bad Battle of the Bionic Booger Boy, Part 1: The Night of the Nasty Nostril Nuggets (2003), Captain Underpants and the Big, Bad Battle of the Bionic Booger Boy, Part 2: The Revenge of the Ridiculous Robo-Boogers (2003), Captain Underpants and the Preposterous Plight of the Purple Potty People (2006) and the upcoming one will be called Captain Underpants and the Terrifying Return of Tippy Tinkletrousers. No release date has been set.
While the titles aren't exactly Twitter friendly, you get the idea of the series: crude with a bit of kid-friendly edge. Do you think this will be a hit for DreamWorks? Was it a wise purchase?