Kenneth Branagh To Direct Adaptation Of Swedish Novel 'Italian Shoes'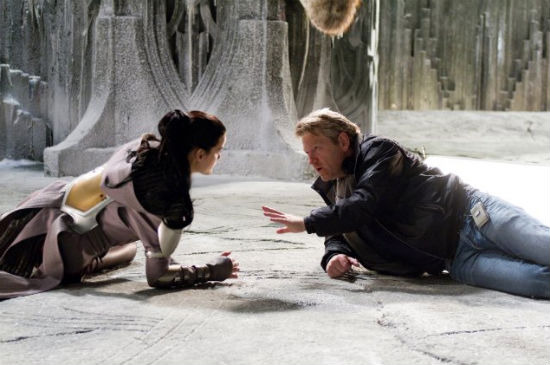 We may receive a commission on purchases made from links.
Kenneth Branagh elected not to pursue the director's gig on Marvel Studios' Thor sequel, and now we know the film he'll make instead. The director will helm Italian Shoes, based on Henning Mankell's meditative novel of the same name.
Producing will be the Swedish company Yellow Bird. You might not know that name, but you'll probably recognize the company's logo, as it is tacked on the front of the original The Girl With the Dragon Tattoo, as well as on the other two Millennium Trilogy novel adaptations that follow it and the film Headhunters, which played Fantastic Fest and is already set up to be remade.
Variety reports that Branagh has the job. It positions the film as a thriller, but while Mankell is a very well-known crime author — he has sold millions of books featuring a character named Inspector Wallander — this is a different sort of story. Here's the Booklist recap, via Amazon:
[Mankell] tells the story of a lonely old man living alone on an isolated island. Why is former surgeon Fredrik Welin hiding on his grandparents' island? Can anything break him loose from his self-imposed exile? These two questions guide this short, beautiful, and ultimately life-affirming novel, as first one woman and then another enter Fredrik's island prison. It starts with Harriet, the girlfriend he abandoned more than 30 years before, who suddenly appears on the frozen bay clinging to a walker. Mankell's Kurt Wallander readers will appreciate his use of the themes of decay and danger in modern Swedish society, here represented by the dying island communities and the algae-clogged Baltic Sea.
Not exactly a thriller, unless one considers that what is in peril here is the character's well-being or his conscience.
This isn't the first news of Branagh's association with Mankell. He has already starred in Wallander, the UK television adaptation of Inspector Wallander stories, also produced by Yellow Bird. And in January of this year, the possibility of Branagh directing Italian Shoes was reported in Sweden. At that point Anthony Hopkins was mentioned as a possible star. Variety's report today does not highlight any actor as a likely lead.
Richard Cottan, who also wrote for the Wallander series, wrote the script for the film version of Italian Shoes.