Mark Romanek The Frontrunner To Direct 'Da Vinci Code' Sequel 'The Lost Symbol'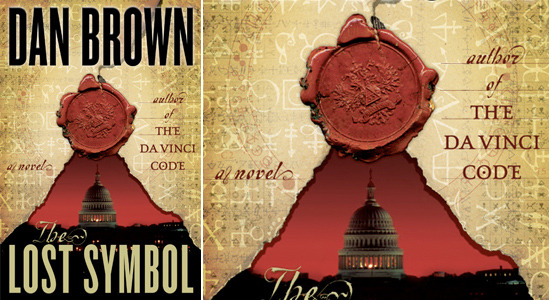 We may receive a commission on purchases made from links.
Director Ron Howard decoded the first two and now it's Mark Romanek's turn to crack the case. He's reportedly the frontrunner to helm The Lost Symbol, the third installment in Dan Brown's massively successful series of mysteries centered on symbologist Robert Langdon. In the previous two films, The Da Vinci Code and Angels & Demons, Langdon was played by Tom Hanks and while the Oscar-winner has yet to commit to this sequel, he's expected to return. Read more about Romaneck and The Lost Symbol itself after the jump.
Deadline broke the news about Romanek, who is an inspired choice after Howard decided to leave the franchise. Besides innumerable music videos, Romanek has only directed two smaller movies (One Hour Photo, Never Let Me Go), but each exhibited great skill with actors, story and pacing. Armed with a few hundred million dollars, there's no telling what he could pull off.
As for the book itself, it takes the famous fictional Harvard symbologist out of the European setting of the first two books and places him square in our nation's capital, Washington D.C. It's an undeniable page turner that, like most of Brown's work, is so exciting throughout, the ending can't come close to fulfilling expectations. Still, a movie should be fun, especially since Brown had significant input in the screenplay this time out. Here's the Publisher's Weekly review:
After scores of Da Vinci Code knockoffs, spinoffs, copies and caricatures, Brown has had the stroke of brilliance to set his breakneck new thriller not in some far-off exotic locale, but right here in our own backyard. Everyone off the bus, and welcome to a Washington, D.C., they never told you about on your school trip when you were a kid, a place steeped in Masonic history that, once revealed, points to a dark, ancient conspiracy that threatens not only America but the world itself. Returning hero Robert Langdon comes to Washington to give a lecture at the behest of his old mentor, Peter Solomon. When he arrives at the U.S. Capitol for his lecture, he finds, instead of an audience, Peter's severed hand mounted on a wooden base, fingers pointing skyward to the Rotunda ceiling fresco of George Washington dressed in white robes, ascending to heaven. Langdon teases out a plethora of clues from the tattooed hand that point toward a secret portal through which an intrepid seeker will find the wisdom known as the Ancient Mysteries, or the lost wisdom of the ages. A villain known as Mal'akh, a steroid-swollen, fantastically tattooed, muscle-bodied madman, wants to locate the wisdom so he can rule the world. Mal'akh has captured Peter and promises to kill him if Langdon doesn't agree to help find the portal. Joining Langdon in his search is Peter's younger sister, Kathleen, who has been conducting experiments in a secret museum. This is just the kickoff for a deadly chase that careens back and forth, across, above and below the nation's capital, darting from revelation to revelation, pausing only to explain some piece of wondrous, historical esoterica. Jealous thriller writers will despair, doubters and nay-sayers will be proved wrong, and readers will rejoice: Dan Brown has done it again.
Do you think Romanek can handle such a gargantuan task?