Page 2: Alien, Clockwork Orange, Ghostbusters, Blader Runner, Doctor Who, Andrew Stanton, TMNT, Arrietty, Lucasfilm, Tron, Swingers, Star Trek, The Dark Crystal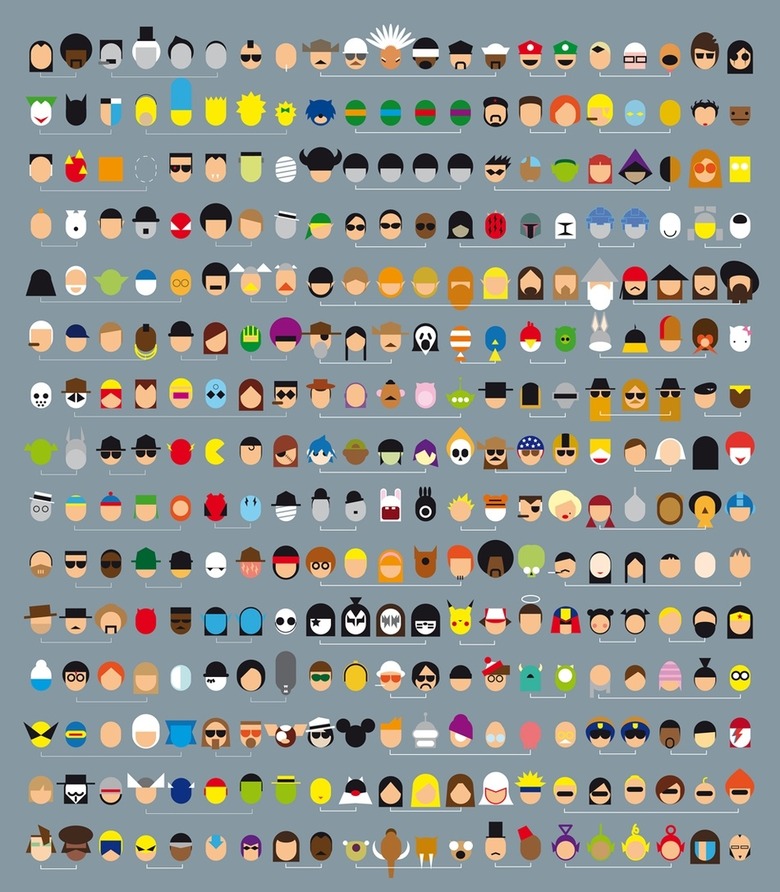 We may receive a commission on purchases made from links.
What is Page 2? Page 2 is a compilation of stories and news tidbits, which for whatever reason, didn't make the front page of /Film. After the jump we've included 46 different items, fun images, videos, casting tidbits, articles of interest and more. It's like a mystery grab bag of movie web related goodness. If you have any interesting items that we might've missed that you think should go in /Film's Page 2 – email us!
Header Photo: Greg-guillemin's 315 minimalist characters from pop culture – how many can you guess?
IO9 lists 10 facts about Ridley Scott's Alien that you might not know.
Watch this New York Comic Con Flash-mob Wedding Proposal.
Kevin Smith's Red State is now available on Netflix.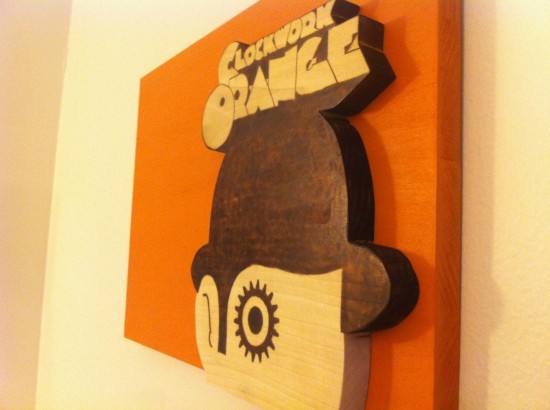 A Clockwork Orange 3D wood poster.
Pajiba lists 11 Movies That Absolutely Should Not, Cannot, Ought Not Have Sequels
How Ghostbusters should have ended.
IFC Midnight has acquired U.S. rights to David Brooks' thriller ATM, which stars Brian Geraghty, Josh Peck and Alice Eve from a script by Buried scribe Chris Sparling.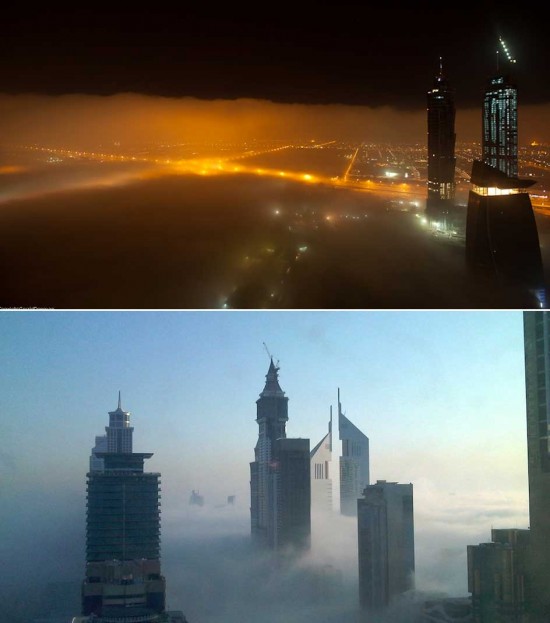 IO9 has posted photos of Dubai covered in fog, during the day and night, which look like locations from Blader Runner and Star Wars.
The AV Club defends The Matrix sequels.
Due to the amount of graphics and images included in Page 2, we have to split this post over a BUNCH of pages. Click the link above to continue the second page of Page 2.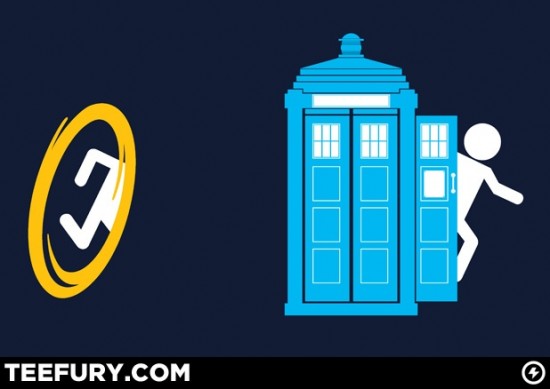 Today's t-shirt of the day on TeeFury is a Doctor Who/Portal mash-up design "Portal Who".
Movies.com lists 10 Real-Life Pirates More Frightening Than Anyone in Pirates of the Caribbean: On Stranger Tides

Today's t-shirt of RIPT Apparel is a Disney/Super Mario Bros mash-up design "Another Castle"
Script Shadow reviews Charlie Kaufman's latest script Frank or Francis:
But as I look back on the script, I felt like I had to work too hard to get there. I had to push through too many characters and subplots that weren't necessary to experience the good stuff. Kaufman may be a great writer, but it wouldn't hurt to go back to the basics. Streamline your story. Only tell the parts that need to be told. Don't fall in love with stuff that doesn't really matter, because it's just going to get in the way of telling your story. Frank or Francis is a mess. But at least it's an ambitious mess. It'll be interesting to see how it all plays out on the big screen.
In the latest video from FunnyOrDie, Bill Clinton Foundation's Celebrity Division, which is comprised of Ben Stiller, Kristen Wiig, Jack Black, Matt Damon, Sean Penn, Ted Danson, Mary Steenburgen & Kevin Spacey, sit down to brainstorm ideas for the Clinton Foundation's 10th Anniversary.
LoreKings lists 11 Movies That Prove It Sucks To Be Young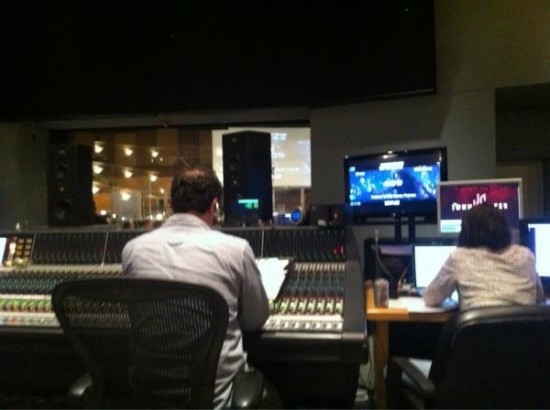 Finding Nemo/WALL-E director Andrew Stanton (@6Mman) has returned to twitter after not tweeting for 772 days. Andrew is tweeting about post production on John Carter. I wish he had been tweeting during the production, but welcome back!
Incontention lists the Top 10 debut performances of all time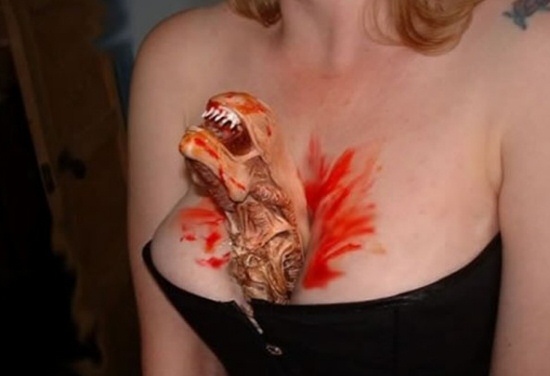 Alien Booburster cosplay
Magnolia Pictures has acquired U.S. rights to Michael Cuesta's drama Roadie, which stars Ron Eldard as "a longtime Blue Oyster Cult roadie who is fired and returns home to Queens, where he has a wild encounter with a pair of old high school buddies."
Due to the amount of graphics and images included in Page 2, we have to split this post over a BUNCH of pages. Click the link above to continue the third page of Page 2.
How To: Make Your Own Bebop From TMNT
MPI Media Group has acquired North American rights to 18-year-old writer-director Emily Hagins' feature film My Sucky Teen Romance. A spring 2012 theatrical release is planned for the film, to be followed by DVD and Video on Demand release.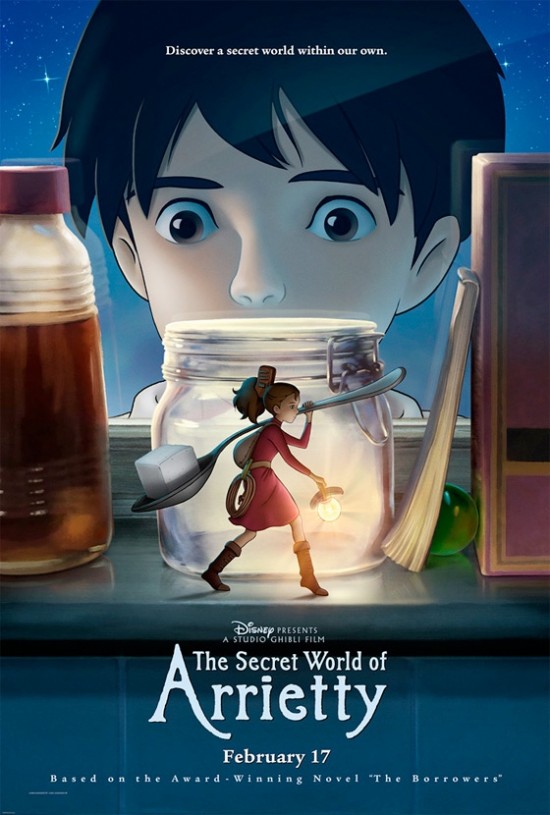 Check out this poster for Studio Ghibli's The Secret World of Arrietty.
Solipsist Films has preemptively picked up the rights to the upcoming Top Cow graphic novel In the Dust, created by George Mahaffey and Christian Duce.
Lucasfilm Employees recorded a video for the It Gets Better campaign.
Jason Statham addresses the rumors that he might star in Transformers 4 and 5:
"You know, I don't know how those things start. You read them. Someone told me about it. [But] the internet is a dangerous place," he laughed. "There's a lot of stuff out there." ... "I've got a lot of stuff in front of me, but Michael Bay is a talented man. This last one just made a billion dollars around the world, so people like his films. He's a talented man."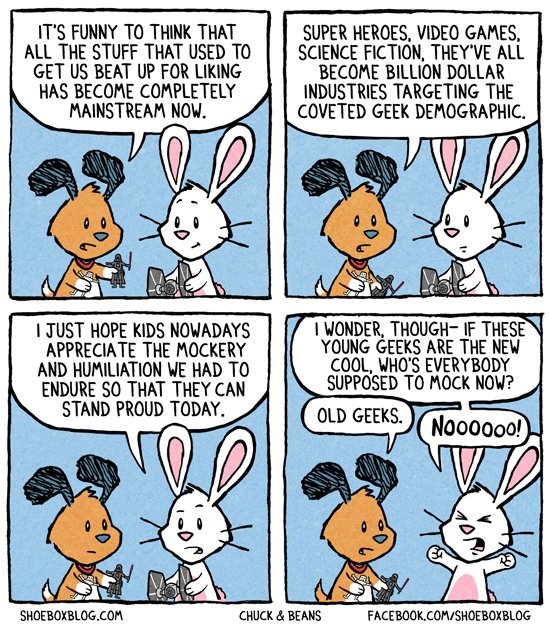 Chuck & Beans: Old Geeks.
Brian Collins has written an editorial called "Audiences, Please Stop Making Q&As Boring"
Android Developers introduce Galaxy Nexus with a Tron-inspired video.
Voice actor Robert Clotworthy tweeted "And speaking of Prometheus.... I did some voice work last week on the upcoming Ridley Scott film Prometheus as well as John Carter of Mars."
Due to the amount of graphics and images included in Page 2, we have to split this post over a BUNCH of pages. Click the link above to continue the fourth page of Page 2.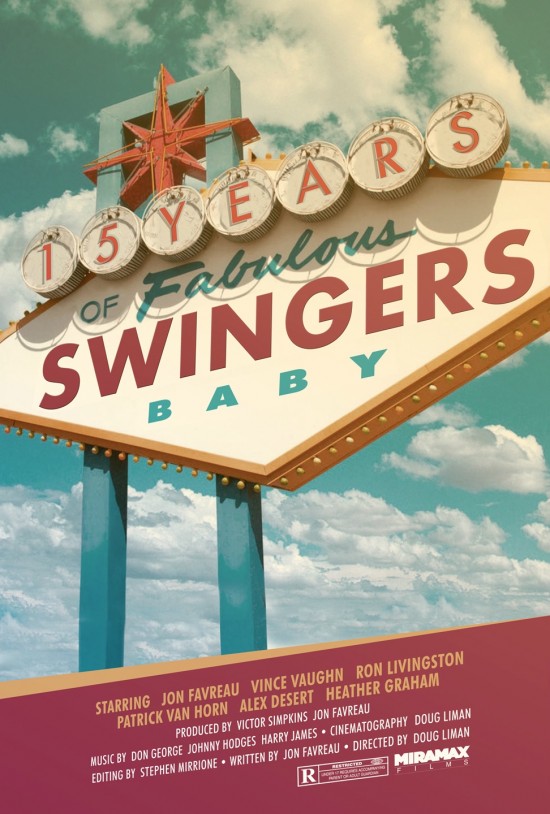 Hopko Designs celebrates 15 Years of Fabulous Swingers Baby by creating a poster.
BuddyTV lists the top 10 TV shows that make you think.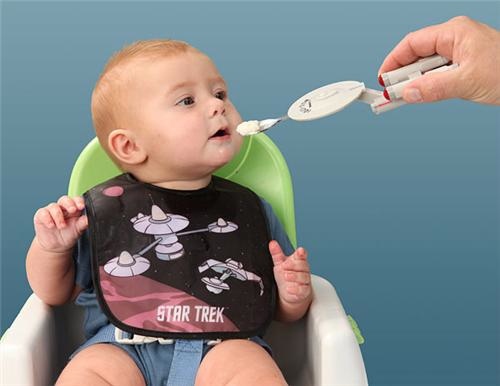 ThinkGeek's Star Trek baby feeding set includes a USS Enterprise NCC-1701 spoon and a matching Star Trek bib, both with blinking LEDs.
Moviefone explains how to have a terrible time at New York Comic Con.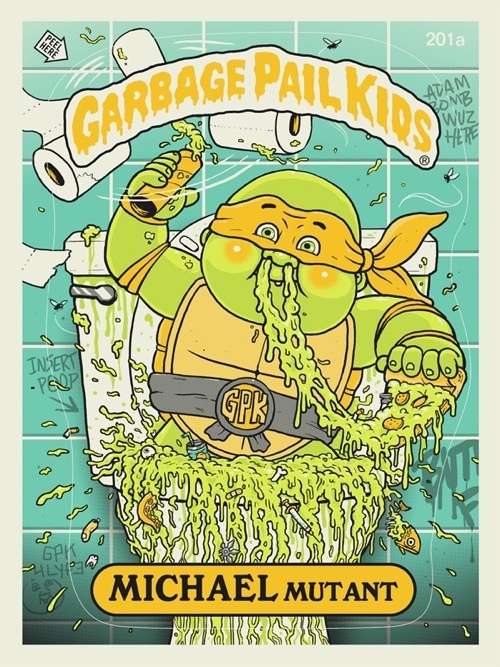 Derek Deal's Teenage Mutant Ninja Turtles Garbage Pail Kids 18? x 24? screenprint is now for sale for $35, and has an edition of 55.
TopTenz lists the Top 10 Scariest Star Wars Creatures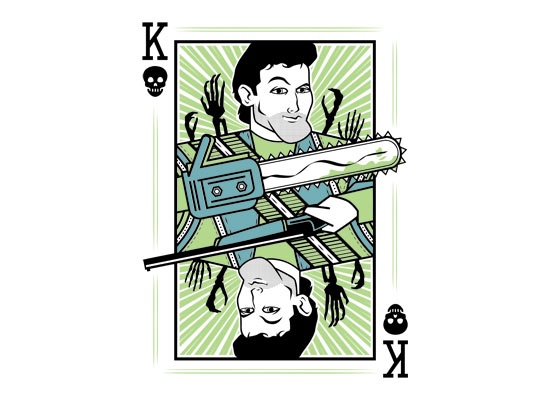 King Ash t-shirt
Blastr lists 13 terrifying Star Trek episodes worth beaming down for Halloween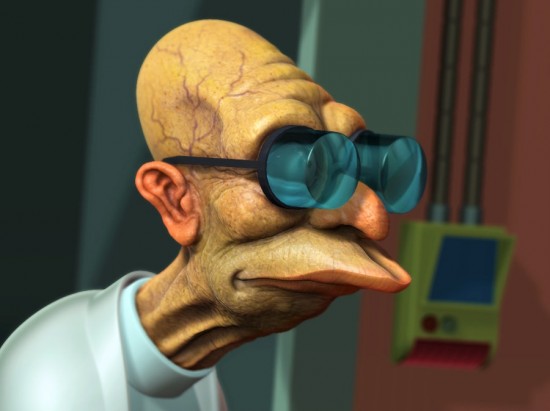 TranzorZ3D has created a 3d computer rendered realistic looking bust of Professor Hubert J. Farnsworth.
Fox will release Rise of the Planet of the Apes ont DVD, Blu-ray, and Digital Download on December 13th 2011. Preorder now on Amazon.
Due to the amount of graphics and images included in Page 2, we have to split this post over a BUNCH of pages. Click the link above to continue the fifth and final page of Page 2.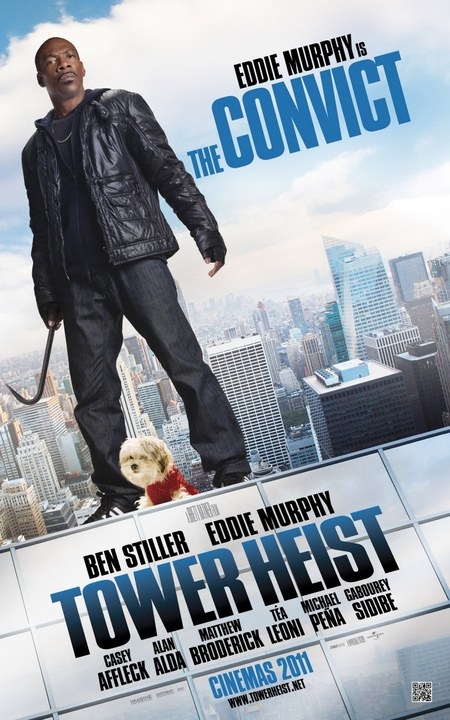 Universal has released five new character posters from Tower Heist.
Summit Entertainment will remake the Dutch horror thriller Zwart Water with Charlize Theron attached to produce and star and Scott Derrickson (The Exorcism of Emily Rose) to direct.
A man stumbles into a dark room with Skeksis from The Dark Crystal lurking silently.
Eric D Snider takes a look at the Timeline for Winning Best Picture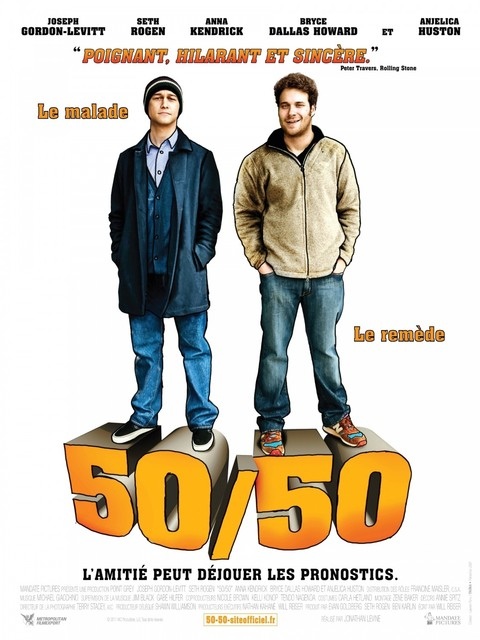 Check out this strange poster for 50/50.
Pajiba lists 5 TV Characters That Prove You Don't Have to Be "Manly" to Be an Awesome Man