First Poster For 'The Texas Chainsaw Massacre 3D'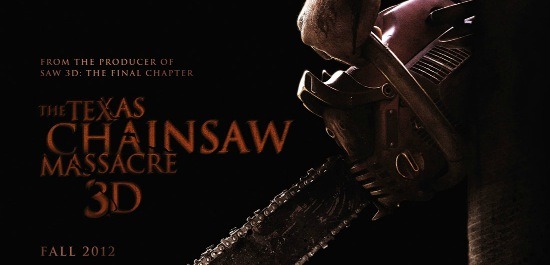 It's only October 2011 but Hollywood is already gearing up for October 2012. Lionsgate in particular will have a very bloody month. That's when they're expected to debut their latest acquisition, Adam Wingard's awesome horror/thriller You're Next as well as the latest installment in The Texas Chainsaw Massacre series, The Texas Chainsaw Massacre 3D.
Set for release October 5, 2012, The Texas Chainsaw Massacre 3D ignores everything that came after the 1973 original by picking up immediately after the Tobe Hooper film left off. It's directed by John Luessenhop (Takers) and stars Alexandra Daddario (Percy Jackson & The Olympians: The Lightning Thief) as a young girl who heads to Texas to collect an inheritance that includes the infamous Leatherface.
I was on the blazing hot Louisiana set of The Texas Chainsaw Massacre 3D in August and while I can't say anything more than that, I'll say the film is certainly a love letter to fans. Expect much more about the film as we get closer to release but, for now, check out the first poster from the film after the jump.
Thanks to JoBlo for the poster. Click on it for a larger version.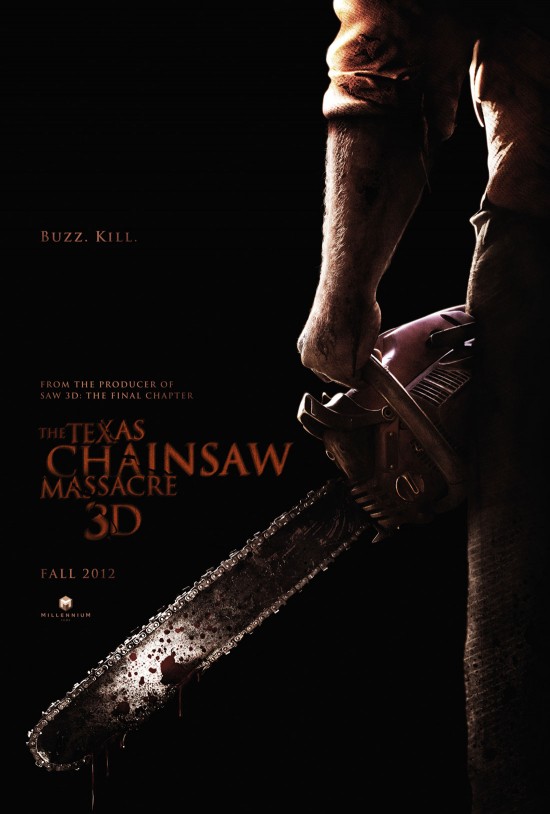 Very cool stuff.
The film also features several Chainsaw alum such as Gunnar Hansen and John Dugan in cameos and Marilyn Burns and Bill Moseley in new, larger roles. The new blood, other than Daddario, includes Tania Raymonde as her best friend, Trey Songz as her boyfriend, Keram Malicki-Sanchez as his friend, Thom Barry as the local sheriff, Paul Rae as the mayor, Scott Eastwood as a deputy, Richard Riehle as Heather's lawyer and new actor Dan Yeager as Leatherface. And, of course, the whole thing is being shot in 3D.
What do you think of the poster? Will you be checking this movie out next October?