Dianne Wiest Boards Noah Baumbach's 'The Corrections' For HBO; Chris Cooper In Talks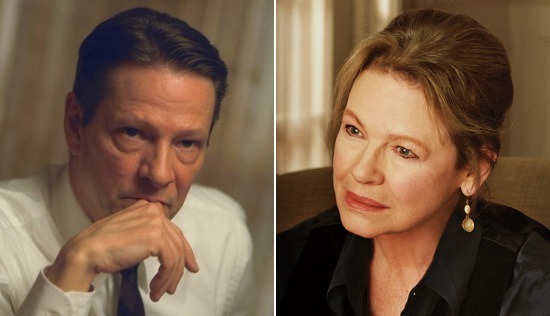 Last month, I got very excited about reports that Noah Baumbach would be adapting The Corrections for HBO. The Squid and the Whale director struck me as a perfect pick to bring Jonathan Franzen's unhappy family tome to life. Today's news makes me even more certain that HBO will do right by Franzen. The project, which is being directed by Baumbach and penned by Baumbach and Franzen, has now moved into casting — and the first two choices seem like truly fantastic ones.
Dianne Wiest has signed on to play the part of put-upon wife Enid, while Chris Cooper has entered talks to play her husband Alfred, who suffers from Parkinson's disease. More details after the jump.
Power producer Scott Rudin first acquired the film rights a decade ago, but the project was never quite able to get off the ground. Rudin is executive producing the new TV series, along with Baumbach and Franzen.
Wiest and Cooper are both great talents who'd be great in just about anything, and I'm especially happy to see them here. Cooper may not have the star power of Donald Sutherland or Anthony Hopkins — both of whom were previously rumored for the part of Alfred — but he's a reliably excellent, Academy Award-winning actor who's had plenty of experience playing prickly and even unlikeable roles. His last experience with HBO, the 2003 miniseries My House in Umbria, earned him an Emmy nomination. He will next appear in November's The Muppets, in which he plays Tex Richman.
For her part, Wiest is a two-time Oscar winner who should have no trouble capturing Enid's desperation and vulnerability. Wiest has also worked with HBO previously — she was nominated twice (winning once) for her turn on the psych drama In Treatment. She's currently co-starring in the bird-watching comedy The Big Year, and will next star in The Odd Life of Timothy Green and Darling Companion.
Discuss: Time to begin fantasy-casting for the roles of the kids...
[Source: Deadline]