Cool Stuff: Lil Tuffy's Limited Edition Art From First 'Young Adult' Pop-Up Screening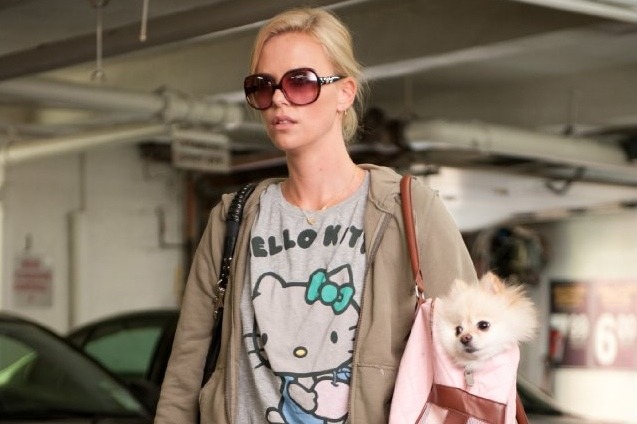 Paramount Pictures is running unannounced pop-up screenings of Jason Reitman's new film Young Adult in cities around North America. The first screening took place in Toronto Canada tonight. As a special bonus, Jason and Paramount enlisted the curatorial services of Los Angeles's famous pop culture art gallery Gallery1988 to pick the artists and produce limited edition pieces of art for the surprise screenings.
The studio has given us an exclusive first look at the poster art that Lil Tuffy produced for the Toronto screening. I've been told there will be more pop up screenings in the coming week or two, although I have no idea where or when. Each screening will have a unique piece of limited edition artwork produced by a different artist. Seems like a really cool promotion — if you're in a major city I would keep my eyes open for a pop-up screening in your area. Be sure to check back to see more art when we get it!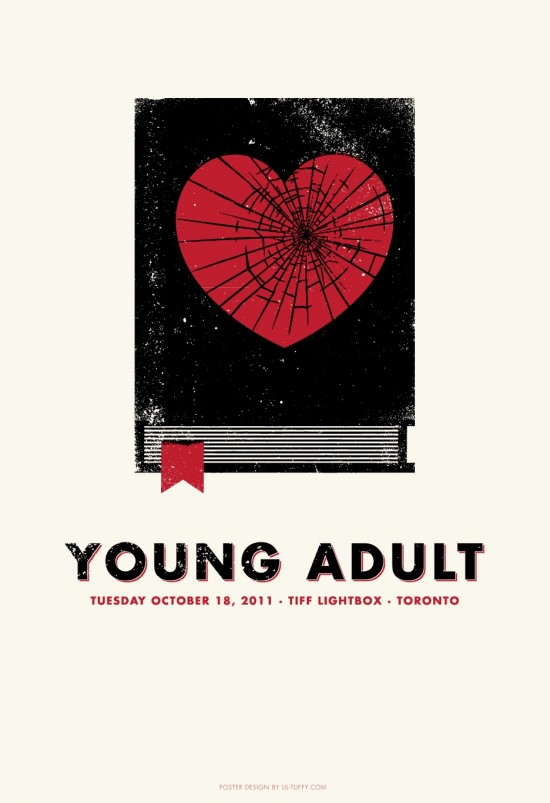 Lil Tuffy is a designer, poster artist, bartender, jack-of-all-trades who has created posters for musicians like Devo and Queens of the Stone Age and for landmark events like the Noise Pop Festival, The End of the Road Festival and CBGB's 30th Anniversary.
As you can see, Tuffy's art is very minimalist, with only two colors. Keep checking back for more art from the Young Adult pop-up screenings.
Official Movie Info:YOUNG ADULT
Produced by Lianne Halfon, Russell Smith, Diablo Cody, Mason Novick, Jason Reitman
Written by Diablo Cody
Directed by Jason Reitman
Cast: Charlize Theron, Patton Oswalt, Patrick Wilson, Elizabeth Reaser
Synopsis: Academy Award® winner Charlize Theron plays Mavis Gary, a writer of teen literature who returns to her small hometown to relive her glory days and attempt to reclaim her happily married high school sweetheart (Patrick Wilson). When returning home proves more difficult than she thought, Mavis forms an unusual bond with a former classmate (Patton Oswalt) who hasn't quite gotten over high school, either.
"Young Adult" reunites Jason Reitman, Academy Award© nominated director of "Juno," and Academy Award© winning screenwriter, Diablo Cody.
Young Adult will be released in theaters on December 16th 2011.