'The Wolverine' Helmer James Mangold To Direct 'City State' Remake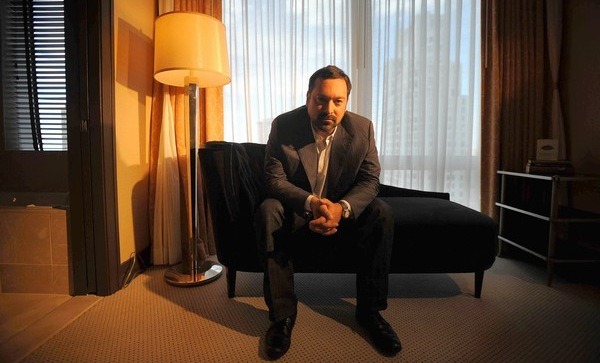 Director James Mangold took over the X-Men spinoff The Wolverine a few months back, but now that production has been pushed back — thanks to star Hugh Jackman's commitment to Les Miserables — Mangold has lined up another new project in the meantime. Mangold will direct and produce City State, an English-language remake of a crime thriller written and directed by Icelandic filmmaker Olaf de Fleur Johannesson. Also on board to produce are Cathy Conrad, Danny Sherman, and Josh Kesslman. More details after the jump.
Mangold is probably best known for his award-winning Johnny Cash biopic Walk the Line, but he has a fairly varied resume that ranges from serious dramas like Girl, Interrupted and the Western 3:10 to Yuma to lighter fare like the Kate & Leopold (also starring Jackman) and the action comedy Knight & Day.
While we don't know exactly when Mangold's City State is scheduled to go into production, Deadline writes that the project is moving "quickly," which suggests it'll wrap before Mangold gets started on The Wolverine. Since The Wolverine is scheduled to begin shooting in spring or summer of next year, Mangold will presumably have to begin shooting City State within the next few months. [UPDATE: Further research indicates that City State is likely to shoot after The Wolverine, not before as our story suggested.]
Check out a trailer of the original movie below: