Watch Marvel's Second One-Shot Short Film, 'A Funny Thing Happened On The Way To Thor's Hammer'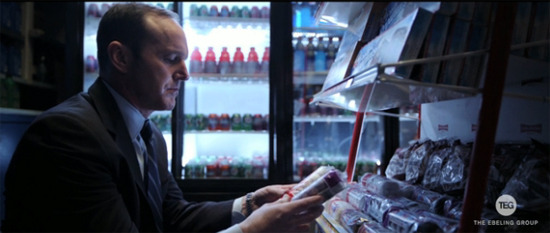 Marvel has kicked off a practice of expanding the cinematic Marvel Universe, ever so slightly, with two shorts featuring Clark Gregg as S.H.I.E.L.D. Agent Coulson. The first, The Consultant, appeared on the blu-ray disc for Thor, and the second, A Funny Thing Happened on the Way to Thor's Hammer, hits soon on the Captain America: The First Avenger blu-ray and DVD on October 25. If you hit the jump, however, you can watch the second short right now.
The idea is that these shorts help fill in some of the small gaps between the Iron Man films, The Incredible Hulk, Thor and The Avengers. They tell slight tales, and in fact this one doesn't even do much to tie any of those movies together. I hope to see the studio getting a bit more expansive with the stories in these shorts, but I don't expect to see the shorts getting any more expensive. Marvel is notoriously cheap, so don't expect to see a big effects-based story any time soon.