First 'The Three Stooges' Poster Shies Away From Revealing The Stooges

Fox's upcoming The Three Stooges, a long-time dream project of comedy directors Bobby and Peter Farrelly, is an object of curiosity for me. The movie has bounced through a couple studios, and once almost rolled with a high-profile cast that included Jim Carrey, Sean Penn and Benecio del Toro. Things fell apart, and early this year the project landed at Fox. Then it moved quickly, assembling a cast that includes Chris Diamantopoulos as Moe Howard, Sean Hayes as Larry Fine, Will Sasso as Curly Howard, and Jane Lynch, Larry David (playing a nun!), Sofía Vergara, Jennifer Hudson, Stephen Collins, and Carly Craig.
We've seen a few set photos and little else. Now there is a poster image of sorts, but it shies away from really revealing the new Stooges. (Even the old banner above shows more.) Check it out below.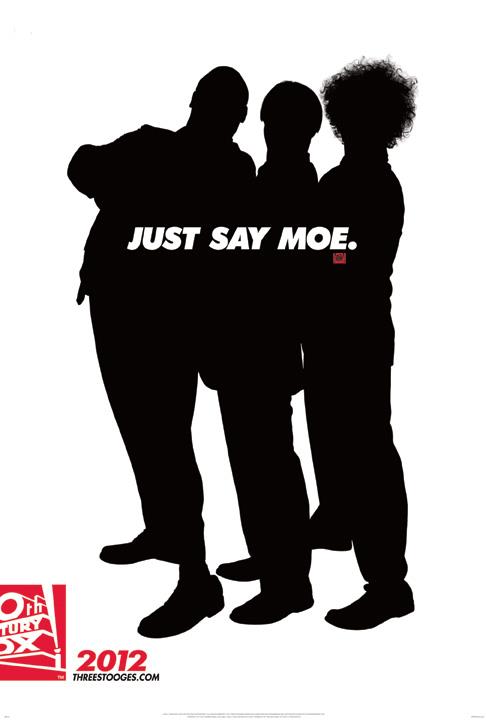 A Nike knock-off? Really? OK, whatever Fox thinks works. We know that The Three Stooges is structured as three 30-minute 'shorts,' and that this is the plot of the film:
While trying to save their childhood orphanage, Moe, Larry, and Curly inadvertently stumble into a murder plot and wind up starring in a reality TV show.
Other than that, we're mostly in the dark about what the movie will be.
[Facebook]