Gerard Butler In Talks, Sam Worthington Being Considered For Antoine Fuqua's 'Hunter Killer'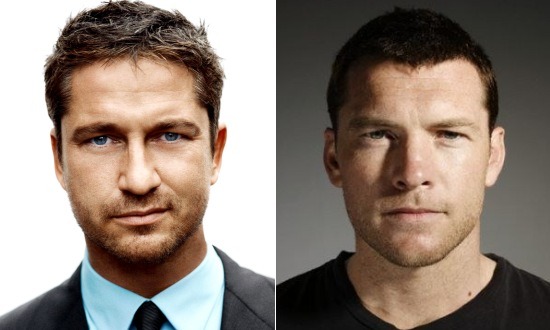 Training Day director Antoine Fuqua's been attached to a great number of projects over the past year, but while some of those movies are actually coming together now, others have quietly fallen apart. Although it's too soon to tell what'll come of his latest gig, the Relativity drama Hunter Killer, today's announcement of some possible casting for the film seems like an encouraging step. Gerard Butler has reportedly entered talks to star in the military thriller, while Sam Worthington is being "eyed" for a different part. More details afte the jump.
Both Butler and Worthington have plenty of experience with action thrillers, and seem like natural fits for Hunter Killer. Butler most recently appeared in Machine Gun Preacher (also at Relativity), and has a few different projects lined up including Ralph Fiennes' drama Coriolanus, the romantic comedy Playing the Field with Jessica Biel and Judy Greer, and the surfing biopic Of Men and Mavericks. Worthington's latest release is Texas Killing Fields, which opens Friday. Among his upcoming films are Man on a Ledge, sequels for Avatar and Clash of the Titans, and a different surfing biopic titled Drift.
Hunter Killer's release date is set for December 21, 2012, where it will face some stiff competition including Marc Forster's zombie epic World War Z, Ang Lee's literary adaptation Life of Pi, and Judd Apatow's untitled Knocked Up spinoff. Relativity plans to put the film into production this winter.