Jack Nicholson Offered Jackie Robinson Biopic '42'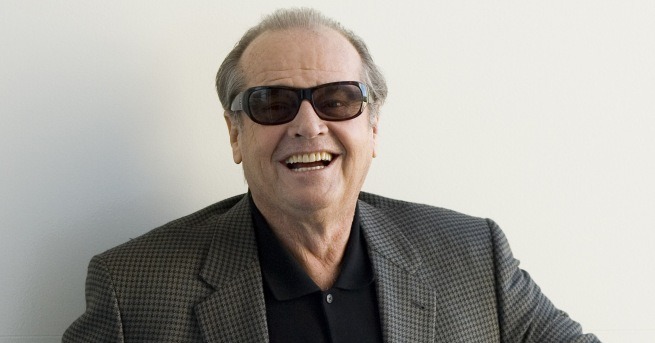 The dramatic, inspirational story of Jackie Robinson, Major League Baseball's first black player, seems so ripe for a Hollywood adaptation that it's a little surprising we haven't seen the story hit the big screen in some time. Filmmakers have certainly tried — Spike Lee had a biopic in the works at one point, and Robert Redford tried for years to get his own version going — but for whatever reason, those projects never panned out. Happily, the iconic sports star and civil rights hero may finally be getting his day in the sun. Earlier this year, Legendary Pictures announced an official biopic to be directed by Brian Helgeland for release by Warner Bros., and now it seems casting on the picture has slowly begun.
While we still have no idea who'll play Robinson, a new report has surfaced saying that Jack Nicholson has been offered a part in the film. Read more after the jump.
Robinson would've been considered a remarkable player under any circumstance, but it's the incredible courage he showed in becoming MLB's first black player — enduring hateful taunts, unnecessary roughness from other players, and even death threats — that elevates him to the status of great American hero. I'd imagine that his moving story would translate splendidly to film, provided that Helgeland is able to do it justice.
The Warner Bros. picture is being developed in collaboration with the late Robinson's estate and his widow Rachel. Helgeland will also write the story, which focuses on Robinson and his legacy; as we reported this summer, this seems to be a different take from the more Rickey-centric one that Helgeland had been developing with Redford previously. In that incarnation, Redford was attached to play Rickey, but doesn't seem to be associated with the film any longer.
Nicholson has yet to make a decision on the offer, so we don't know for sure that he'll be starring in it. Still, the apparent fact that the project is actively casting seems like an auspicious indication that this version of the Robinson tale could actually get off the ground.