'American Reunion' Red-Band Teaser Trailer: Still Jerkin' After All These Years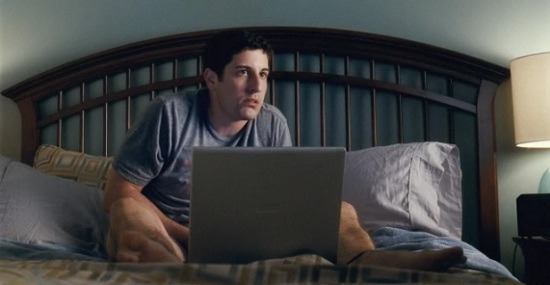 The American Pie kids are all grown up, but that doesn't mean that things have fundamentally changed. An adult-oriented teaser for American Reunion has arrived, and it shows how delicately the film handles the topic of finding time to jerk off when you've got a kid. Check it out below.
I don't think any of us expected to see anything different from that trailer, but that means that American Reunion gets points for consistency, at least. It would be weird if the characters played by Jason Biggs and Alyson Hannigan had developed a boring, 'normal' sex life. (Whatever normal is — and normal is really a lot more like what you just saw in that teaser.)
Jon Hurwitz and Hayden Schlossberg (Harold and Kumar) directed, and Seann William Scott, Eddie Kaye Thomas, Thomas Ian Nicholas, Chris Klein, Mena Suvari, Shannon Elizabeth, Tara Reid, Natasha Lyonne, Eugene Levy, and Jennifer Coolidge all appear.
In the comedy American Reunion, all the American Pie characters we met a little more than a decade ago are returning to East Great Falls for their high-school reunion. In one long-overdue weekend, they will discover what has changed, who hasn't and that time and distance can't break the bonds of friendship. It was summer 1999 when four small-town Michigan boys began a quest to lose their virginity. In the years that have passed, Jim and Michelle married while Kevin and Vicky said goodbye. Oz and Heather grew apart, but Finch still longs for Stifler's mom. Now these lifelong friends have come home as adults to reminisce about—and get inspired by—the hormonal teens who launched a comedy legend.
American Reunion opens on April 6th, 2012. [MSN]