Casting Bits: Jim Carrey In 'Burt Wonderstone', Eduardo Noriega In 'The Last Stand', Mickey Rourke And Kellan Lutz In 'Java Heat'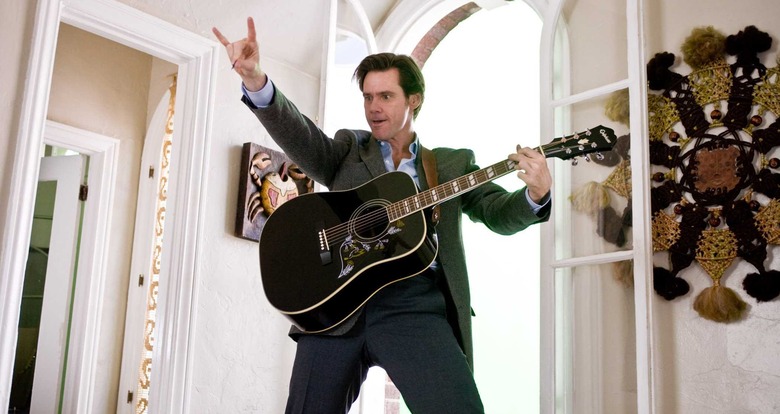 Sometime last summer, a report surfaced that Jim Carrey had been offered a part, possibly the lead, in the magician comedy Burt Wonderstone. Steve Carell has since landed the title role, but now it seems Carrey may be interested in climbing aboard in a different capacity.
Carrey has entered negotiations for the film, which will be directed by 30 Rock's Don Scardino. Chad Kultgen first drafted the film, then John Francis Daley and Jonathan Goldstein did a rewrite, and Jason Reitman was recently hired to polish the script. The story follows a Vegas magician who breaks up with his stage partner and finds himself upstaged by a younger, hipper illusionist. Carrey's potential character in the film has not been revealed, though I suppose the most obvious guess is that he'll play Wonderstone's former partner. [Deadline]
After the jump, Eduardo Noriega takes on the Governator, while two Immortals stars head to Asia.
The actioner, which has been described as "a combination of Die Hard and High Noon," is scheduled to begin shooting in New Mexico October 20 for a January 18, 2013 release. [Coming Soon]
Immortals co-stars Mickey Rourke and Kellan Lutz will reunite in Java Heat, an indie thriller by director Conor Allyn. The script, which Allyn co-wrote with his father Rob Allyn, centers around a tough-guy American and a Muslim cop who join forces to take down a group of "klepto-terrorists" in Southeast Asia. Lutz will star as the American, while Rourke will head to the other side of the law as a terrorist leader and jewel thief.
The Allyns have written and produced all three films of Indonesia's popular Red & White trilogy, with Conor Allyn co-directing the two later titles. Java Heat will be produced by the Allyns through their company Margate House. [Variety]