'Dredd' Update: Pete Travis And Alex Garland Say Reports Of Strife Are Exaggerated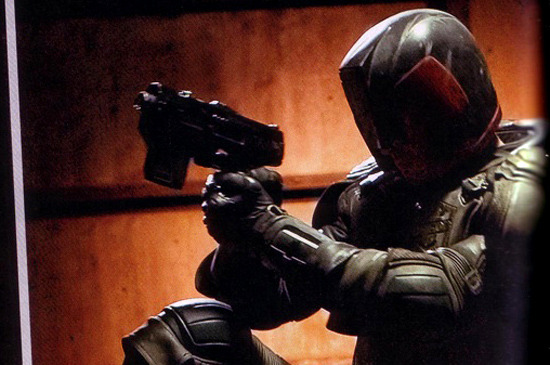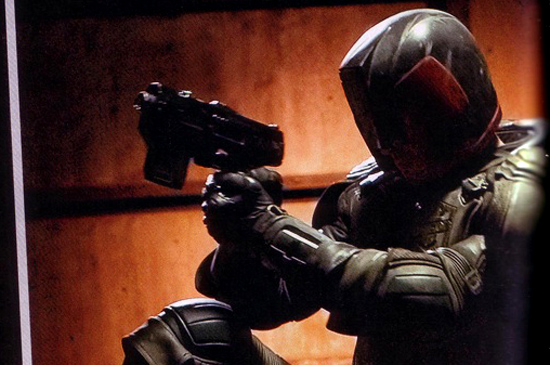 Late last week there was weird news about Dredd, the new film that seeks to bring the 2000AD comic character Judge Dredd to the screen once more. (Some are calling Dredd a remake of the 1995 Sylvester Stallone schlock-fest Judge Dredd, but the only common element is the characters brought in from 2000AD.)
As the story went, director Pete Travis had been locked out of the editing room due to creative differences that arose between he and the producers. One of those producers, Alex Garland, is also the screenwriter. Garland has been overseeing the current stage of post-production and was rumored to be seeking co-director credit.
Now Garland and Travis have released a joint statement that basically says "we're going about this in a weird way, but there's no real issue, move on." Read that below.
The two released the following, via the LA Times:
During all stages of the filmmaking, 'Dredd' has been a collaboration between a number of dedicated creative parties. From the outset we decided on an unorthodox collaboration to make the film. This situation has been misinterpreted. To set the record straight, Pete was not fired and remains a central part of the collaboration, and Alex is not seeking a co-director credit. We are all extremely proud of the film we have made, and respectfully suggest that it is judged on viewing when its released next year.
As is often the case in a situation like this you've got to draw your own conclusions about that release and whether it might be truth or spin. I'm shying towards 'spin,' only because there aren't any real details about how the production is using an "unorthodox collaboration."
Regardless, the film is moving along. With Karl Urban playing the perpetually-helmeted Judge Dredd and Olivia Tirlby and Lena Headey in key roles, hopefully this will turn out a lot better than the Stallone version. We haven't yet seen any footage (there are some stills here) but the film is scheduled for September 21, 2012.