Derek Zoolander Returns, Thanks To SNL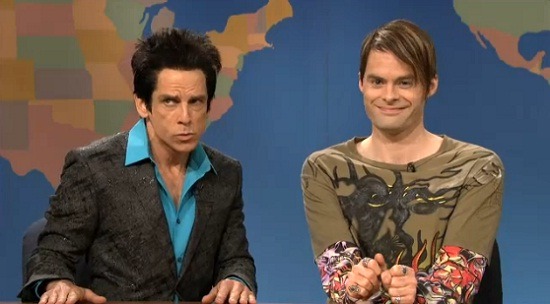 Ben Stiller made his return to hosting Saturday Night Live this weekend, his first hosting gig on the show since 1998. And he brought Derek Zoolander with him. It's not exactly a ten-year celebration of the 2001 release of Zoolander, but until those oft-discussed plans for a sequel actually bear fruit, it'll have to do. Check out the character's appearance below.
Stiller looks a little old to be a male model, but that almost makes the character better — a dumb, outdated Derek Zoolander works quite well.