Play With Chucky As 'Child's Play' Video Game In Development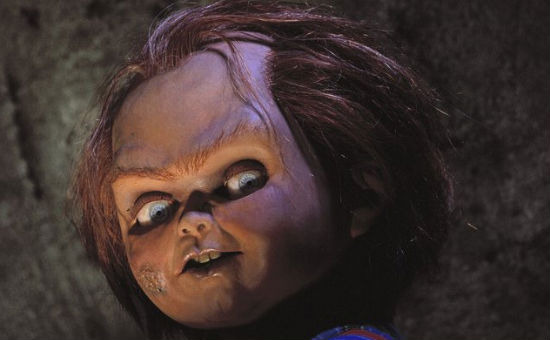 Everyone's favorite sadistic Good Guy doll Chucky might not be coming back to the big screen but he could be coming back to the small screen. Rumors of a new Child's Play movie have been circling for years. However with little to no movement of late, it's probably best not to hold your breath. Instead, fans of the series should probably turn their attention to a possible Child's Play video game.
Game developer TikGames has been developing game set in the universe where players act as Chucky and "use his full repertoire of stealth and guile to dispatch victims in a multitude of distinctive methods. In the end, it will be up to the player to decide how many (or few) people survive this stealth-action romp." Read more after the break.
This news was actually announced back in May but it's just coming to our attention now via an article by Cinemablend. Here's a quote from the co-founder and Vice President of Publishing for TikGames, Alex Tikhman:
We're proud to be able to bring a fan-favorite movie character, such as Chucky, to gaming platforms. Fans have been asking for a Chucky game for years and, soon, gamers around the world will be able to enjoy highly-entertaining, interactive, downright gory experiences with this brand.
Read the rest of the press release here. It promises a release on PC and console this Fall but TikGames says "the game is still in development and the launch date is still TBD."
Before you get too excited, realize that TikGames isn't not a major game developer. They do good work but mainly release mobile games and downloadable games for PlayStation Network or XBox Live. So, if this does happen, don't expect a huge, Resident Evil experience. Instead expect something more along the lines of last year's Scott Pilgrim vs. The World game, which was fun, but had much more in common with Double Dragon than Grand Theft Auto.
Most of the time in horror games, you play as a hero, not the villain. Though the press release describes the game as a stealth game where you'd kill people as Chucky, I don't know if that would actually work. Wouldn't you start feeling bad killing innocent victims? In most games, when you kill people, they aren't innocent. Then again, there's only one way to get five stars in GTA and Chucky would definitely have five stars.
Is this something you'd download no matter what?
UPDATE: Shock Till You Drop let us know they have several photos of what Chucky looks like in the game. Here's an example.