'Paradise Lost:' Dominic Purcell Going To Hell, Diego Boneta Is Adam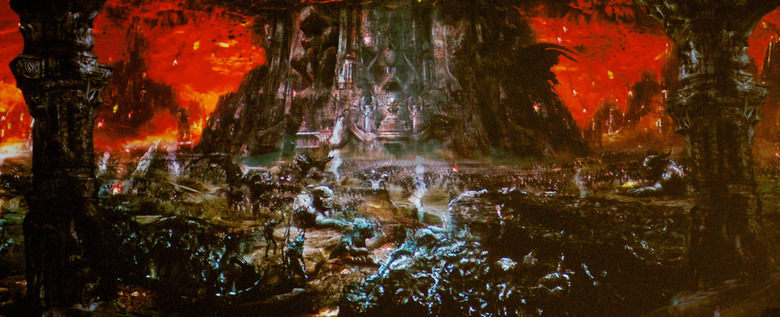 Legendary Entertainment and Alex Proyas are pulling more people into the big-budget and effects-heavy version of Paradise Lost that will feature several major sci-fi tinged battles between armies of angels and, er, fallen angels.
The latest to sign on are Diego Boneta, who will play Adam opposite Camille Belle's Eve, and Dominic Purcell from Prison Break, who will play the fallen angel Jerahmeel.
Deadline has the news about Diego Boneta, the Mexican actor who might be unfamiliar to a lot of US audiences. His big English-language roles so far have been on Pretty Little Liars and 90210. But he's playing one of the leads in the film version of the jukebox musical Rock of Ages, which also features Tom Cruise in a major role. So we'll all get a better idea of who Boneta is when that marketing begins to kick in.
Meanwhile, THR reports that Purcell will be "an angel who falls in with Lucifer and ultimately becomes the Dark One's right-hand man as the renamed Moloch."  Moloch is a name that has been associated with a number of different deities and rituals in different cultures, but the name typically comes back to one that is representative of sacrifice. As Milton said in the original Paradise Lost text,
First Moloch, horrid King besmear'd with blood Of human sacrifice, and parents tears, though, for the noyse of Drums and Timbrels loud, their children's cries unheard that passed through fire to his grim Idol.
Bradley Cooper, Ben Walker, Casey Affleck, Callan McAuliffe, and Djimon Hounsou will also be in the film, which is planned for release in 2013 after an shoot (which will begin soon in Australia) and extensive post-production process.