'The Walking Dead' Hits Netflix Streaming Today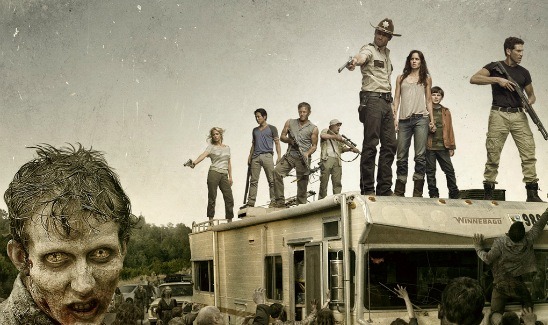 Most of you seem to be pretty big fans of The Walking Dead already, but if you're among the few who've yet to get around to checking it out, now's your chance. Netflix and AMC have just signed a deal to bring the zombie drama to Netflix instant video starting today, which means you have a little over a week to catch up on the six-episode first season. More details after the jump.
Netflix has been receiving quite a bit of negative attention recently, thanks to its new pricing model and its questionable decision to split off its DVD-by-mail service. However, in the past week or so it's been getting some more positive buzz for its forays into original and exclusive programming, with the well-received Lilyhammer trailer and its attempt to bring Arrested Development and Reno 911! back for new episodes. Its first move in that direction was the David Fincher-directed, Kevin Spacey-starring House of Cards, which it acquired this past spring. Though The Walking Dead isn't an original series, its back episodes will be exclusive to Netflix. The streaming service already offers two of the network's other biggest hits, Mad Men and Breaking Bad.
(From Russ: at publication time of writing, the series was already available via my streaming account; for some the rollout may take more time.)
[Sources: Variety, The New York Times]