'Toy Story' Writers To Pen 'Farmville' Movie?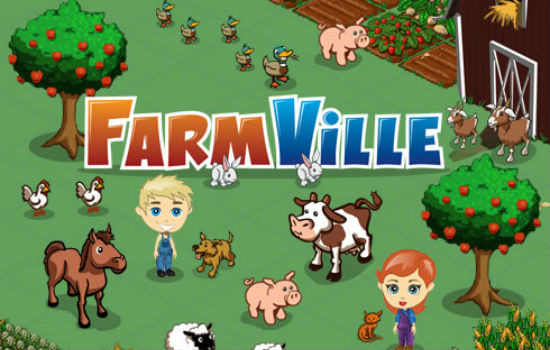 When many of us think of video games we think of the staples: games played on consoles or computers. It's only in the past few years that mobile phones and  social networking platforms have created a whole new batch of casual gamers. Games like Words With Friends, Angry Birds and Farmville are now as popular, if not more so, than stuff like Halo or Mortal Kombat. And while those console games keep getting turned into movies, the newer, more social games have been on the outside looking in. That might be changing, though.
An Angry Birds movie has been in development for some time, and IGN recently spoke to Toy Story writers Alec Sokolow and Joel Cohen, who strongly hinted they could soon be writing a Farmville movie.
Thanks to IGN for this scoop. Here's the quote:
So, yes, we will continue writing movies. We are also working on several new and very exciting opportunities. We're in conversations with Zynga to do something with one of their brands. Can't really say too much on that front yet, but 'Old MacDonald' didn't have a factory, if you get our drift.
Sokolow and Cohen not only helped pen Toy Story, they wrote Money Talks, Cheaper by the Dozen and the two Garfield films. Pretty steep drop off there. Adapting Farmville into a movie, however, seems like an exercise in futility. If you don't know what Farmville is, it was once the most popular game on Facebook, and can be played on its official site or via mobile application. Here's the Wiki description:
Upon beginning a farm, the player first creates a customizable avatar which may be changed at any point The player begins with an empty farm and a fixed starting amount of "farm coins", the primary currency in the game. Players also earn XP (experience points) for performing certain actions in the game such as plowing land or buying items. At certain XP benchmarks, the player's level rises. As the player obtains more items and progresses through levels, crops and animals become available to them via the "market" where items can be purchased using either farm coins or "farm cash". Farm cash is earned by leveling up or completing offers, or purchased for real money.
So, basically, the movie would be some one making a farm? I suggest you just watch The Grapes of Wrath instead.