Aaron Eckhart To Star In 'I, Frankenstein'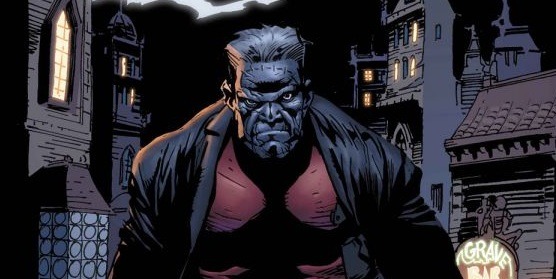 Early last year Lakeshore Entertainment became one of many companies to actively put a Frankenstein movie into development. In this case the property is I, Frankenstein, based on the graphic novel by Kevin Grevioux. The story is a contemporary fantasy/thriller based on Mary Shelly's original gothic tale. It follows the monster, Adam Frankenstein, who has survived to the modern era and finds himself (itself?) caught up in a war between immortals. No shit.
Lionsgate will distribute I, Frankenstein, and the studio announced today that Aaron Eckhart will play Adam Frankenstein.
If the whole 'monster plus immortals' setup sounds familiar, it might be in part because Grevioux is one of the creators of the Underworld series. He seemingly didn't stray far from that path when writing I, Frankenstein.
The film will be directed by Stuart Beattie (Tomorrow, When the War Began) and has a release date of February 22, 2013. Like Tomorrow, When the War Began, this film will shoot in Australia.
Here's the press release from Lionsgate:
I FRANKENSTEIN is a modern-day epic: Frankenstein's creature, ADAM, has survived to present day due to a genetic quirk in his creation. Making his way to a dark, gothic metropolis, he finds himself caught in an all-out, centuries old war between two immortal clans. As writer/director, Stuart Beattie said, "Mary Shelly's story is about the creation of the first human being. This is the story about that being becoming human."
"This story is all about what it means to be human, and there could be no more achingly human performance than the one Aaron gave in our own RABBIT HOLE. We are so excited to see what he will bring to this role." said Lionsgate's co-COO and Motion Picture Group President Joe Drake of the production. "This is a wonderfully imaginative script and we are looking forward to seeing it brought to life by a talented filmmaker, and to bringing this story to our loyal genre fans."
"We've tremendously enjoyed making our UNDERWORLD franchise films and we are looking forward to working with Stuart and our partners at Hopscotch and Lionsgate to create a new world for a legendary character," said Lakeshore's Tom Rosenberg, adding "We know that Aaron, with his proven range, depth and intelligence, is going to make an iconic ADAM."
Troy Lum of Hopscotch said, "We have wanted to work with Stuart on a big film in Australia and when we had the opportunity earlier this year to expand our relationship with Lakeshore on the creation of a potential franchise, it all came together."