Robert Zemeckis And Universal Team For 'Charles Fort,' Called A 'Ghostbusters'-Like Period Piece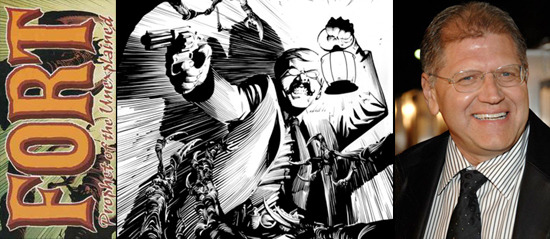 Now that Robert Zemeckis has left behind the world of time-intensive performance-capture films, he is setting up projects left and right. As he prepares to film Flight with Denzel Washington, the producer/director has other projects simmering. One new possibility is Charles Fort, which has been called a period-set take on Ghostbusters. There's a lot more to Charles Fort, a real figure, than some pre-technological Peter Venkman, however.
In fact, Charles Fort would be a lot more like Ray Stantz. He was an early 20th-century figure whose name became synonymous with odd phenomena. (Ever hear the term 'fortean' applied to the strange or unexplained? That's him.) Fort was a journalist and novelist who did intensive research into unexplained occurrences like teleportation, levitation, spontaneous combustion, poltergeists and more.
That research led to four books ( The Book of the Damned in 1919; New Lands in 1923; Lo! in 1931; and Wild Talents in 1932) and an enduring association between his name and the occult, supernatural and scientifically strange.
THR says that Evan Spiliotopoulos (Snow White and the Huntsman) would script the film based at least in part on the 2002 Dark Horse Comics series Fort: Prophet of the Unexplained by writer Peter Lenkov and artist Frazer Irving, which the trade says "turned Fort into an adventurous investigator tangling with aliens and murderers in turn-of-the-nineteenth-century New York City." (Dark Horse's own Mike Richardson is one of the producers on the film.)
There is no suggestion that this would be anything other than a live-action feature, but with Zemeckis there is reason to wonder about what format might be used to make the picture.