'One Shot' Adds Michael Raymond-James, From 'True Blood' And 'Terriers'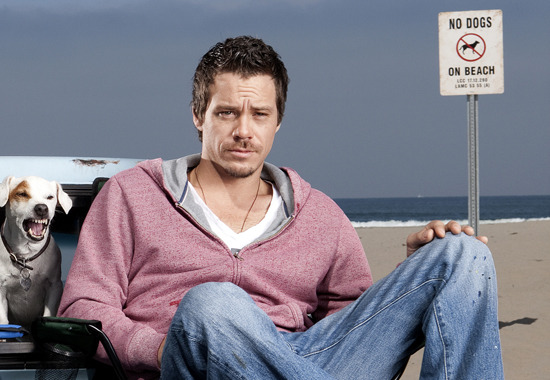 The latest addition to Christopher McQuarrie's One Shot, an adaptation of Lee Child's novel of the same name that is already set to feature Tom Cruise, Rosamund Pike, David Oyelowo, Robert Duvall, and Richard Jenkins, is Michael Raymond-James. The actor had a role on the well-liked and sadly canceled Terriers, and has been a part of True Blood as well.
Now he'll have a chance to shine as Linsky, a criminal who works for the villain to be played by Werner Herzog, as Jack Reacher (Cruise) tries to uncover the truth behind a strange set of sniper killings in which they're involved. That's the basic news. Hit the break for what the announced character description suggests about the script.
THR calls Raymond-James' character "a lifelong criminal who is hired by villain The Zec (played by Werner Herzog) for a sensitive assignment."
That's a pretty significant change from the character as he appears in the novel. In Child's book, he's a boxy, physically damaged old guy of about 60. That version of Linsky has known the Zec for decades — they survived Soviet gulags together, and have been partners for a very long time. He's not hired for an assignment; but is a part of everything that is going on from the beginning.
The film version of the character will evidently be younger, and the description given by THR suggests that the backstory for both this character and Werner Herzog's villain will differ quite a bit from the book. Not a big deal, and also to be expected. A lot of the interactions between Linsky and the Zec (Herzog), as well as the actions performed by Linksy in the book, are things that don't translate well to a Tom Cruise thriller. They'd hold up in a movie like The American, but that almost certainly isn't the sort of movie McQuarrie is making.