Trailer Debut: 'Homecoming,' An Indie Soldier's Story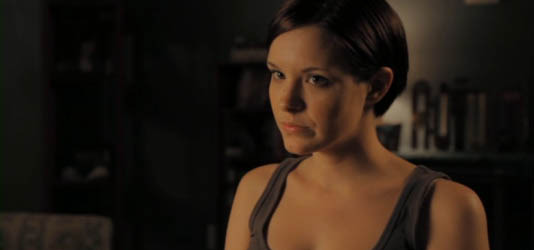 Indie filmmaker Sean Hackett is making his directorial debut with a film called Homecoming, and we've got the first trailer for the picture. Homecoming focuses on Estelle, a young Army medic on leave in her home town. It doesn't look like the sort of modern 'soldier at home' story we're used to seeing. Instead, this appears to be a film that takes a much more realistic approach to the time a soldier spends at home, and the issues that go along with that return. It's something I expect a good number of people will be able to relate to, so check out the trailer below.
Hackett's first LA gig was working in the research department for David Fincher's Zodiac, and he quickly landed a job working for the Duplass Brothers on a set of their films. He says that inspired him to make his own film, and it looks like the results have been quite good. Homecoming has been earning prizes at festivals over the past few months, and is the subject of a '
' campaign. Hit that link for info on requesting a local screening.
Brea Grant (Heroes, Friday Night Lights) stars as Estelle, and the cast also includes Colleen Camp, John Robinson, Tom Fox-Davies, Kimberly Stewart and Hackett.
Here's the synopsis. More info is available on
and at the film's
.
Homecoming is the story of Estelle Szymanski, an Army medic in search of fun while on leave in her hometown of Celebration, Florida. With her directionless yet noble friends tagging along, she reveals hidden fears about her lonely mother and finds more than she expected from her homecoming celebrations.