Casting Bits: Halle Berry In 'The Hive', Elisabeth Shue & Abigail Spencer In 'Of Men And Mavericks', 50 Cent In 'The Pursuit'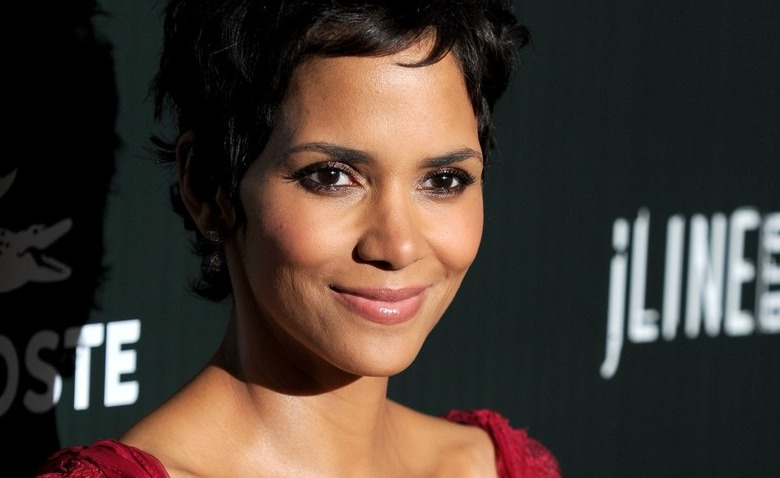 Joel Schumacher has confirmed in an interview that Halle Berry is in talks to take the lead in the tentatively titled The Hive, about "a female emergency line operator who, in trying to help a young girl, comes up against a killer from her own past." While nothing is official at this point, the director said, he and Berry are both interested in working together and the producers of The Hive seem to be on board with hiring her.
The thriller is expected to begin shooting in February, though Schumacher has said that he may shoot another, smaller film before that. Berry will next appear in Garry Marshall's limp-looking ensemble romcom New Year's Eve, and is currently shooting Cloud Atlas with directors Tom Tykwer, Andy Wachowski, and Lana Wachowski. [Coming Soon]
After the jump, surfing biopic Mavericks gets a new title and two new stars, and 50 Cent lines up yet another acting gig.
Shue will play the mother of Moriarty (Jonny Weston), while Mad Men actress Spencer will play the wife of Moriarty's mentor Rick "Frosty" Hesson (Gerard Butler). Leven Rambin is also set to appear, as Moriarty's best friend and love interest.
Directed by Curtis Hanson from a script by Kario Salem and Brandon Hooper, Of Men and Mavericks will begin filming later this month. [The Playlist]
Whatever you think of his actual acting abilities or taste in projects, it can't be denied that Curtis "50 Cent" Jackson is one hardworking man. The rapper/thespian has added yet another new movie to his crowded slate, this time an action thriler titled The Pursuit by director Jessy Terrero (Soul Plane). The script by Matt Johnson (Torque) centers around a cop and a criminal, each with his own agenda, who team up to find an escaped bank robber. Meanwhile, a U.S. Marshal is tracking down the two men to keep them from stopping the fugitive, lest they kill him before proper justice can be served.
Randall Emmett and George Furla, who together run Emmet / Furla Films, are producing the film with Jackson. Among Emmet / Furla's other current projects are Frozen Ground, Fire with Fire, and Freelancers, all of which will feature Jackson. The company has some other, non-Fiddy-based movies coming up as well, but those aren't really relevant here. [Deadline]