TV Bits: NBC Cancels 'Playboy Club', AMC Moving Into Comedy, Fox Developing 'Texts From Last Night' Series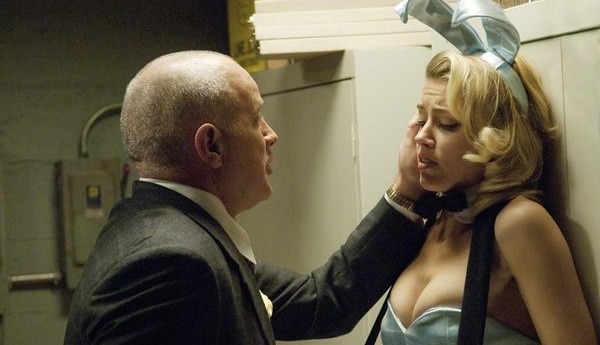 A lot of the reviews I've read of this fall's new series seem to keep returning to the same theme: television comedy is making a comeback. That's definitely the case in this edition of TV Bits, which includes news about the cancellation of NBC's much-hyped drama The Playboy Club, and new sitcoms for AMC and Fox. Hit the jump for more.
On a happier note, NBC has given a full-season order to Up All Night, a sweet, low-key sitcom featuring comedy vets Christina Applegate and Will Arnett as a couple who've just had a baby. While the series hasn't exactly been a ratings phenomenon, it's been drawing solid numbers in its Wednesday night slot. Thursday night's Whitney — the one with all those really annoying ads — also received a full-season order. [Variety]
AMC's made its name with its imaginative dramas (and public fights with the showrunners of same), but the cable network is preparing to branch out into lighter fare with a presentation order for How To Cheat On Your Wife. Rob Roy Thomas (Significant Others) is writing, directing, and executive producing the half-hour, single-camera sitcom, which revolves around "four nice guys in flyover country dealing with middle age." AMC moved the comedy into development after seeing Thomas' presentation, which he shot on his own earlier this year; it showed the four leads reuniting at a funeral for another friend. Thomas is expected to make some changes to the concept and film a new presentation.
The premise doesn't sound terribly interesting, but if AMC's taste in comedies is half as good as its taste in dramas, I'm totally on board. Much as I love the network's dramatic offerings, Don Draper, Walter White, and Rick Grimes have to be among the most humorless men in all of television; it'll be nice to see a more cheerful group join the AMC family. [Deadline]
Fox has hired Ugly Betty creator Silvio Horta to make a half-hour comedy based on the blog Texts From Last Night, which posts weird or embarrassing messages sent in the wee hours of the morning by drunk people. The network has been trying to develop a show around the concept for a couple of years now, with Steve Holland (Big Bang Theory), Marc Abams and Michael Benson (Entourage) each giving it a shot at some point.
Texts From Last Night will be the second series to come out of Horta's deal with Sony Television, which he signed back in June. The first was a "Latino family dramedy" for Fox, which Jennifer Lopez is attached to executive produce. [Deadline]