'I Melt With You' Green-Band Trailer - Less Cursing, Less Drugs, Same Angst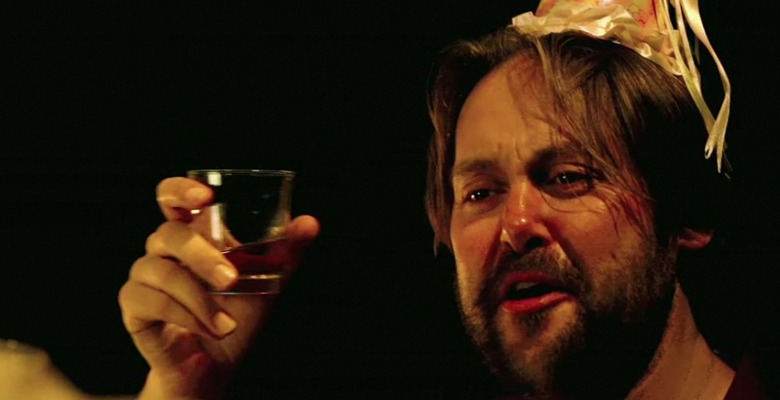 Last week we dropped the red-band trailer for I Melt With You, Mark Pellington's incredibly divisive thriller about four longtime pals (Rob Lowe, Tom Jane, Jeremy Piven, and Christian McKay) who get together once a year for debauched, drug-fueled gatherings. Underlying the merriment, however, is a deeply disturbing secret that could change all of their lives.
If that trailer's NSFW cursing and drug usage stopped you from checking it out last time, don't worry — we have a green-band trailer for you today that's pretty much the same thing with the F-bombs and cocaine edited out. Check it out after the jump.
[via Movie-List.com]
If you're wondering what about the song used in the trailer, /Film commenter Oliver Mangham has identified it as "Defeatist" by Cameras. You can hear the full track here.
As I mentioned last time, I Melt With You really split critics into those (like our own Germain Lussier) who considered it "over-indulgent and bloated," and others who loved its "fierce, edgy attitude." Going by this trailer, I can kind of see how either or both of those could be true. On the one hand, it's hard not to roll my eyes at yet another movie about a bunch of apparently privileged men whining about their midlife crises; on the other, if Pellington is successful in infusing these striking visuals with real emotion, I Melt With You looks like it could be pretty powerful stuff.
I Melt With You hits theaters December 9, 2011.
Synopsis:
Richard (Thomas Jane), Ron (Jeremy Piven), Jonathan (Rob Lowe) and Tim (Christian McKay) are old college buddies who gather for a week each year in Big Sur to celebrate Tim's birthday and catch up with each other's lives. On the surface, they look like typical men in their forties, with careers, families and responsibilities. But as with most people, there is more to them than meets the eye.
As the week progresses, they go down the rabbit hole of excess: mountains of drugs are consumed to a blaring rock 'n' roll soundtrack, parties with much younger women spin out of control. Exhausted and run ragged, they bare their souls and their reunion takes a much darker turn. When a promise from their past is brought to light, none of their lives will ever be the same. From director Mark Pellington, I MELT WITH YOU is a visually dazzling, wild and wooly trip deep into the male psyche, driven by four amazingly committed and profound performances from Thomas Jane, Jeremy Piven, Rob Lowe and Christian McKay.