Lionsgate Adapting YA Trilogy 'Chaos Walking'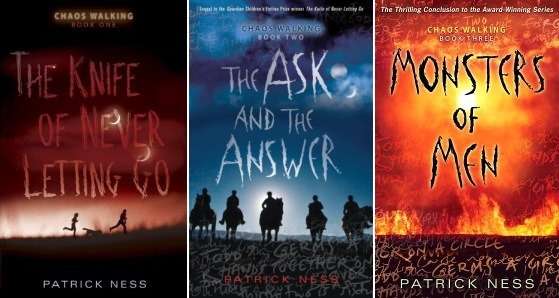 With all the buzz surrounding next year's The Hunger Games, based on a wildly popular young adult series by author Suzanne Collins, it's no wonder Lionsgate is already looking to snap up more hot YA properties. The studio has just picked up the movie rights to Patrick Ness' Chaos Walking trilogy, another action-filled, dystopian drama centering around a brave adolescent protagonist, with Doug Davison (How to Train Your Dragon) signed on to produce. More details after the jump.
If certain aspects of the above plot description sound reminiscent of The Hunger Games — the young hero, the dystopian future, the evil ruler, the action-packed plot — it's no coincidence. The Chaos Walking books have been compared to Collins' trilogy in the past, particularly for its dark tone, and those similarities are a large part of why Lionsgate is so eager to adapt them for the big screen. "These are books, much like The Hunger Games, that we feel truly beg to be brought to life on film," said Lionsgate co-COO and Motion Picture Group chairman Joe Drake. "A sense of urgency and momentum permeates these stories — it makes the books ones you can't put down, and will make the movies ones you can't miss on the big screen."