Casting Bits: Melissa Leo And James Badge Dale In Talks For 'Flight', Kylie Minogue Joins 'Holly Motors', 'Footloose' Star Rumored For 'Dirty Dancing' Remake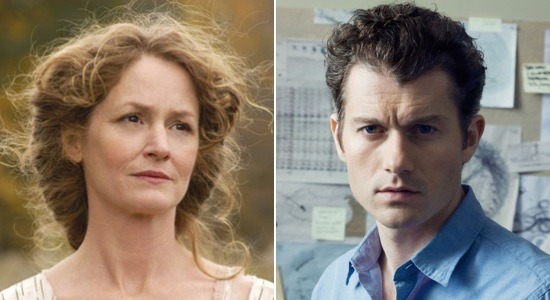 Robert Zemeckis is collecting quite a cast for Flight, his return to live-action filmmaking. Oscar winner Melissa Leo and Rubicon star James Badge Dale are the latest additions to the project, which stars Denzel Washington as an alcoholic, drug-addicted pilot who becomes a public hero when he rescues a troubled flight. However, his own issues may have contributed to the flight's problems to begin with. Bruce Greenwood and John Goodman are also set to appear, while Don Cheadle, Brian Geraghty and Kelly Reilly are in negotiations to board the project as well.
Leo would play the role of an investigator who believes the pilot is guilty of negligence, and wants to expose the truth about him. Dale is negotiating to play a dying cancer patient. [The Hollywood Reporter]
After the jump, Kylie Minogue makes a movie with Juliette Binoche and Footloose remake star Kenny Wormald may be up for another '80s classic.
Kylie Minogue is looking to expand her acting resume with a role in Holly Motors, Leos Carax's new project with Juliette Binoche and Dennis Levant. Minogue's role has not been revealed, but a recent photo from the set shows her in what appears to be a flight attendant uniform. The story follows "24 hours in the life of a person who travels between different lives, including that of a 'murderer, beggar, CEO, monstrous creature and father of a family.'"
Though Minogue is best known for her music, she's got several acting gigs under her belt as well. Her best known roles in the U.S. are probably the Green Fairy in Moulin Rouge! and Cammy in Street Fighter. She'll next appear in the werewolf romance Jack and Diane, opposite Juno Temple, Jena Malone, and Riley Keough. Holly Motors has yet to announce a release date, but seems likely to surface at Cannes. [The Playlist]
Is Kenny Wormald already the new go-to guy for remakes for dance-centric '80s movie classics? The professional dancer landed his first real acting gig in the Craig Brewer-directed remake of Footloose, due out later this month, and now a new rumor has surfaced that he's also up for the lead part of Johnny Castle in the Dirty Dancing remake by director Kenny Ortega. Wormald is apparently one of several names still being tossed around, so even if the rumor is true the role could very well end up going to somebody else.
On the one hand, it makes obvious sense to cast a guy with proven dancing skills in a movie that's all about dancing. On the other, don't these films already have enough in common without sharing the same star, too? [Cinema Blend]