'Star Trek 2' Update: Location Scout Underway, Comics Will 'Foreshadow' Film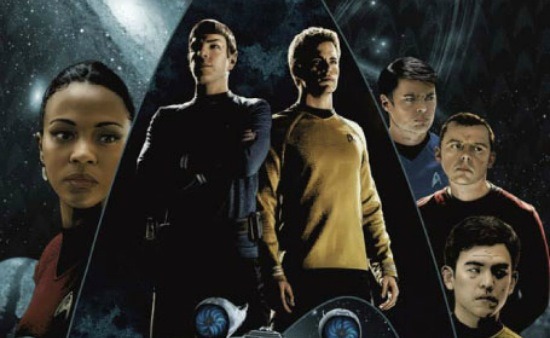 Now that J.J. Abrams is officially on board and we've given up seeing the film next Summer, we can all settle in and watch Star Trek 2 get made the right way. The latest update comes from one of the film's screenwriters, Roberto Orci, who also happens to be the creative director on a new set of comic books set in the world created by the original 2009 film. Speaking about those, Orci revealed location scouting is underway on the film and said the comic books would begin give fans hints about the movie. Read more after the jump.
TrekMovie points us to the interview on the official Star Trek webpage. Here's Orci's brief quote on the movie specifically:
The cast is excited. We have a director. We've started scouting locations. The second time around the crew is already together from the start, so we can jump right into the adventure.
As for the comic books, they're being published by IDW and – if you are a fan of the new Star Trek movie – it sounds like they are going to be pretty great. I won't get too detailed here, but the article on the official Trek site talks about how these comics will re-imagine classic episodes of the TV show with these new versions of the characters. Pretty cool stuff. Then there's this quote from one of the comic's writers, Mike Johnson:
As we get closer to the next movie, the stories will begin to foreshadow the events of the movie, such as possibly introducing new characters we will see onscreen... pun very much intended.
He also suggested the development of the comics is happening congruently with the film:
It's fantastic to have Bob's input, because he can steer us clear of story elements that might conflict with what's coming up in the next movie, and we can lay in subtle clues to what's coming up so that once you see the new movie you can go back and see how it evolved in the comics....Bob and I have discussed the major beats of the next movie, which is a great help in laying clues in the comic. We have very few secrets, that I know of anyway.
Do you think it's smart to start leading your audience toward the movie in that way? Do you think much will be spoiled?