Check Out Empire Magazine's Stunning 'Girl With The Dragon Tattoo' Photos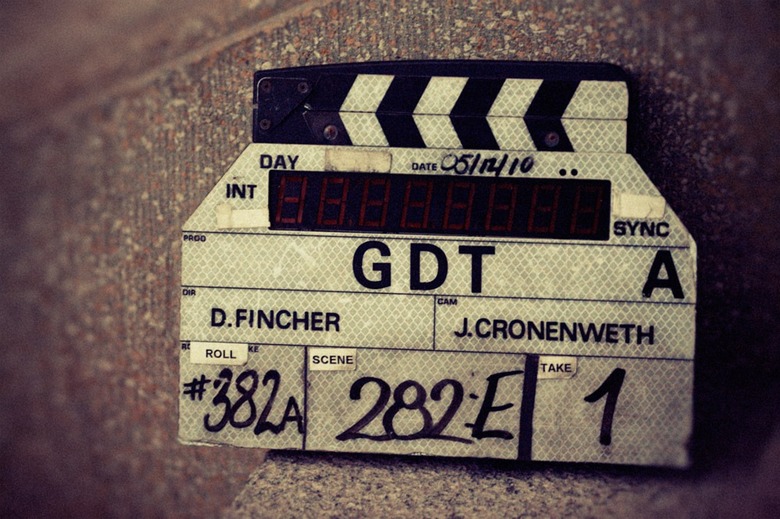 We've already got a fairly good idea of what David Fincher's The Girl with the Dragon Tattoo will look like, thanks to all those previously released photos, trailers, and whatnot, but since everything has looked pretty damn stunning so far, we're more than happy to flip through a few more pictures. Empire Magazine has unveiled some gorgeous new promo pics of Daniel Craig and Rooney Mara in character in their latest issue. See Blomkvist (Craig) keeping his cool while handcuffed to a chair, Lisbeth (Mara) hanging out with her space heater, and the two of them sharing a smoky moment after the jump.
[via First Showing]
Check out that intensity — the photos serve as an excellent reminder of why this is one of our most highly anticipated releases of the winter movie season. Craig looks tough here, but Mara looks downright badass. I wasn't sure what to think when Fincher originally handed her the role, since I hadn't seen her in too films up to that point. But judging by the images and video we've seen so far, I'd say he definitely made the right choice. She looks every bit as fierce as Noomi Rapace did playing the same character in the 2009 Swedish adaptation, which is high praise indeed. Still more scans from the issue, which include some actual set photos as well as these promotional images, can be found here.
Based on the first volume of Stieg Larsson's phenomenally popular Millennium trilogy, The Girl with the Dragon Tattoo follows journalist Mikael Blomkvist (Craig) as he tries to solve a decades-old mystery about the missing niece of retired CEO Henrik Vanger (Christopher Plummer). His investigation leads him to cross paths with Lisbeth Salander (Mara), a fierce young hacker. Stellan Skarsgård, Robin Wright, and Embeth Davidtz also star in the movie, directed by Academy Award nominee Fincher and scripted by Steven Zaillian. The Girl with the Dragon Tattoo hits theaters December 21, 2011.