Cool Stuff: Drew Struzan: Oeuvre Book [Exclusive Images]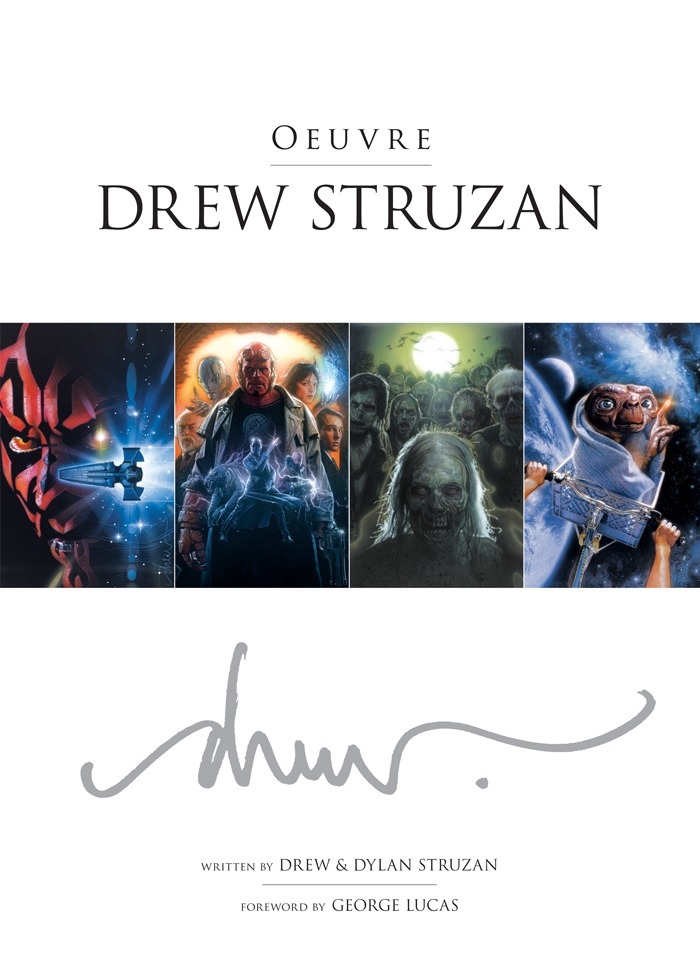 We may receive a commission on purchases made from links.
One of the first things I purchased on preview night of the 2011 San Diego Comic Con was a limited edition signed version of Drew Struzan's new book Drew Struzan: Oeuvre. It is one of the best purchases I've made this year, and a must have for any film fanatic.
Drew Struzan has created some of the most iconic movie posters of the last 30 years, from Harry Potter to Hellboy, Raiders of the Lost Ark to Back to the Future. This extravagant hardcover edition of DREW STRUZAN: OEUVRE, with a Foreword by George Lucas, film producer, screen-writer, director and founder/chairman of Lucasfilm Ltd., features over 250 pieces of art, including all of Drew's most iconic movie images, as well as other career highlights, from record album, book, and comic book covers, to stamps, trading cards, promotional artwork and very personal original works. —This right-up-to-date collection of Struzan's work includes recent and never-before-published pieces including Star Wars: Episode III poster art; Indiana Jones 4 poster art; Walking Dead poster art; Hellboy 2 poster art; Pan's Labyrinth poster art; Lord of the Rings trading cards; and never before published personal works.
Titan Books has given us a bunch of exclusive images from the book, full sized poster artwork without the logos and text. I can't tell you how awesome these images look on the large full pages of this coffee table book. The book will be released on October 4th 2011. Preorder it now on Amazon for $31.33, 37% off the $50 cover price.
Images from the book:
Back to the Future Part III © Copyright Universal City Studios, Inc. 1990
The Muppet Movie © Copyright AFD 1979
An American Tail © Copyright Universal City Studios, Inc. 1986
The Goonies © Copyright Warner Brothers Inc. 1985
Disneyland, Indiana Jones Adventure © Copyright The Walt Disney Company 1994