Doug Liman To Direct 'Everest', Based On Jeffrey Archer's 'Paths Of Glory'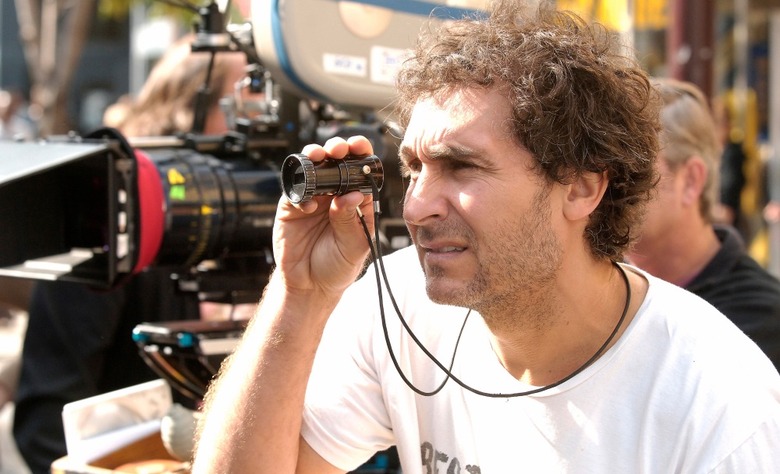 Yet another Jeffrey Archer-based project is in the works, the third announced this month. Bourne director Doug Liman has signed on to direct Everest, an adaptation of Archer's novel Paths of Glory. Up in the Air scribe Sheldon Turner is writing the script, which fictionalizes the story of real-life mountaineer George Mallory and his three attempts in the '20s to become the first man to reach the top of the world's highest mountain. More details after the jump.
The film is about Mallory's burning obsession to climb to the top of Mount Everest, and a rivalry with another great climber, Australian George Finch (the grandfather of actor Peter Finch), to get there first. While Everest has been scaled many times (though bodies are littered near the top of the summit of those who failed), the feat was symbolically important and for its time was akin to landing on the moon. Great Britain had been decimated by WWI, there was poverty and angst and the nation needed a hero to rally around. Mallory became that hero, even as he was forced to return short of his goal on his first two attempts in 1921 and 1922. At the same time, he was a devoted husband and father, and his family wanted him home. After refusing to use oxygen to aid him in high altitude on the first two attempts, he and his climbing partner, Sandy Irvine, changed tactics for their final run for the mountaintop in 1924. They were glimpsed near the top as they started the final approach to the top, but then disappeared in the clouds and were never heard from again.
Mallory's remains were eventually found in 1999 by climber Conrad Anker, but there's controversy to this day over whether or not Mallory actually ever succeded in reaching the top.
Paths of Glory is one of several projects Liman has lined up, including his space heist film Luna and the alien battle movie All You Need is Kill. However, with Everest being considered a "priority" by Sony Pictures, it sounds like Liman will get to this one sooner rather than later. Liman, who is in fact an avid climber familiar with Mallory's history, is currently working out a deal to oversee the next draft of Turner's script.
New Franchise Media recently acquired a large slate of Archer's novels, and at present is developing a spy film franchise with Bourne producer Frank Marshall as well as a CIA TV series with The Walking Dead producer Gale Ann Hurd based on those properties.