'Unauthorized: The Harvey Weinstein Project' Trailer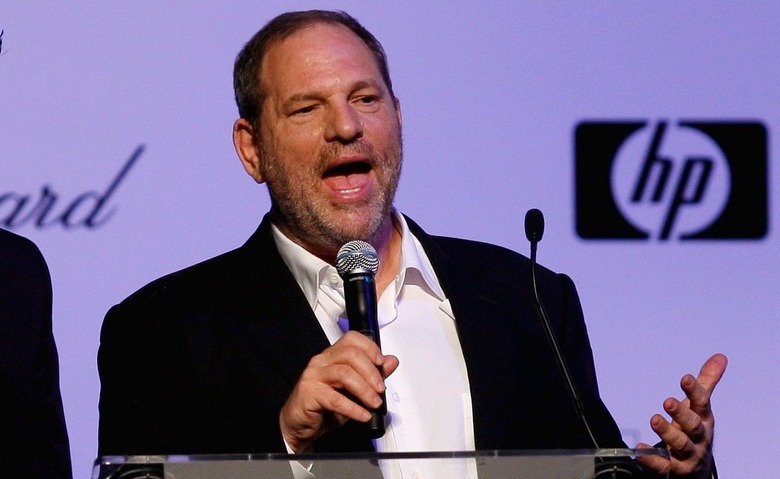 Hollywood is a town that thrives on publicity, so much so that it feels at times like I know more about certain overexposed stars than I do my own family members. And yet within that world, there are still a few power players that manage to remain (relatively) in the shadows. Harvey Weinstein is one of the most successful producers working today, with hits like Pulp Fiction and the classic Miramax catalog, not to mention credit on other projects like the Lord of the Rings trilogy. He has prominence and influence matched by few other industry vets, and yet he's maintained such careful control over his public image that not much is known about the "real" Harvey Weinstein.
Fascinated by this widely recognized yet secretive figure, documentarian Barry Avrich set out to uncover the true story behind the industry giant in a documentary titled Unauthorized: The Harvey Weinstein Project. Sounds interesting, right? Unfortunately, the first trailer isn't very enticing. Watch it after the jump.
[via Cinema Blend]
It's possible this is just a really badly made trailer, but if it is in fact indicative of the film's quality — what a wasted opportunity. Weinstein's tale seems like it could be a genuinely fascinating one, but not as it's portrayed here. While Unauthorized tries to sell the movie as the brutal truth Weinstein doesn't want you to see, all we actually get in the trailer is a bunch of notable filmmakers praising the producer for being a "maverick" with "incredible taste," some shots of Weinstein smiling for the cameras, and a dull, amateurish voiceover that does nothing whatsoever to rouse my curiosity.
Unauthorized: The Harvey Weinstein Project hits theaters October 7, 2011.
Synopsis:
Unauthorized: The Harvey Weinstein Project is as much an examination of the last 25 years of the history of independent cinema as it is a story about Weinstein himself. Without Hollywood's "Last Bully", there would be no Pulp Fiction, no one would have known about that English patient, Rob Marshall would still be a chorus boy and Quentin would be recommending Bruce Lee's greatest hits in some video store. Like a Hollywood rags to riches story with enough twists and turns that threaten to turn the riches back into rags, Harvey began his career in one of the most unglamorous places in the world, Buffalo. His rise from an improbable concert promoter along with eventual Rolling Stones Tsar Michael Cohl, to what some call the saviour of modern film has been nothing short of spectacular and controversial.