Page 2: Tarzan, Anna Kendrick, James Bond, Tom Cruise, Jurassic Park, Kristen Stewart, Zombies, John Travolta, Netflix, Guillermo Del Toro, Star Wars, William Shatner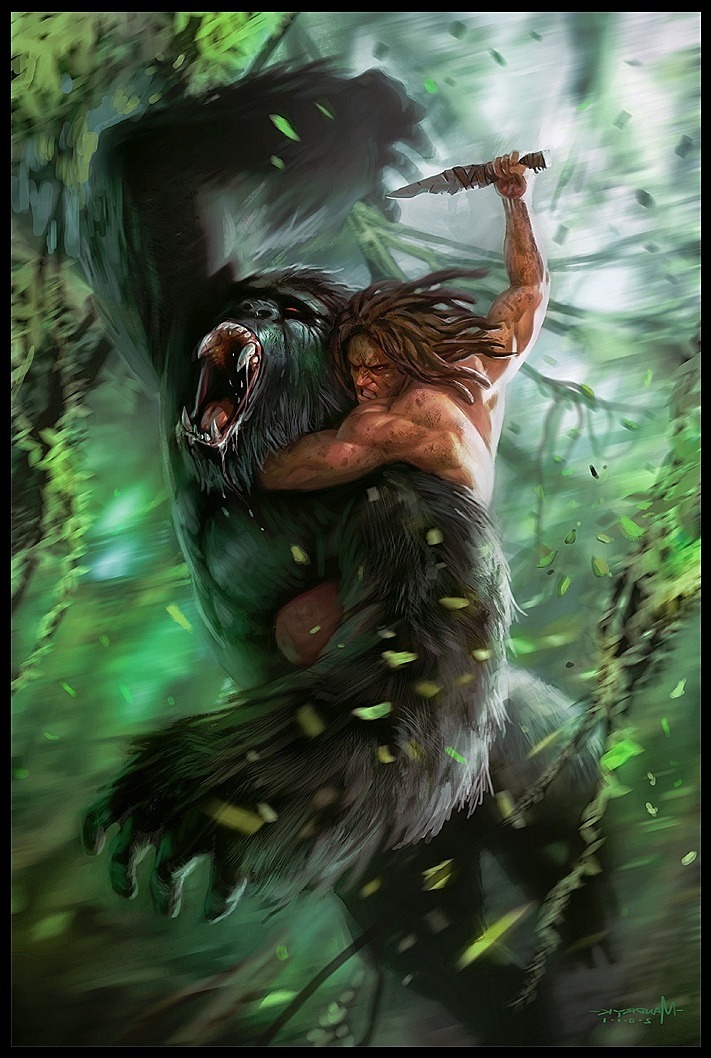 What is Page 2? Page 2 is a compilation of stories and news tidbits, which for whatever reason, didn't make the front page of /Film. After the jump we've included 46 different items, fun images, videos, casting tidbits, articles of interest and more. It's like a mystery grab bag of movie web related goodness. If you have any interesting items that we might've missed that you think should go in /Film's Page 2 – email us!
Header Photo: "The Return of Tarzan", by Canadian artist Daryl Mandryk.
Blastr lists 6 villains we think should return to cause trouble in Star Trek 2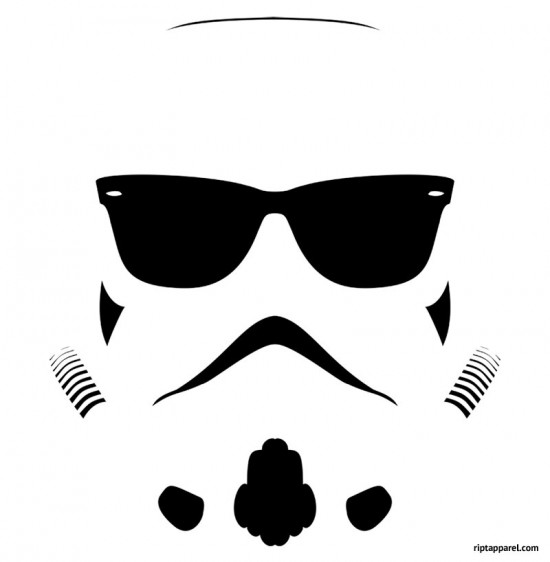 Today's t-shirt of RIPT Apparel is a Star Wars-inspired design "The Future's So Bright I Gotta Wear Shades".
Jeremy Kirk lists 55 Things he Learned From the Cannibal! The Musical Commentary.
MTV finally brings their not-so-hidden Twilight agenda to the forefront, in this funny interview with Anna Kendrick.
A portion of a documentary about poster artist Drew Struzan, Drew: The Man Behind The Poster, will screen at the New York Comic Con on October 15th, 2011, "followed by a discussion with the film's creators and special guests from the documentary itself, and audience members will be given a limited edition Drew Struzan poster (while supplies last)!"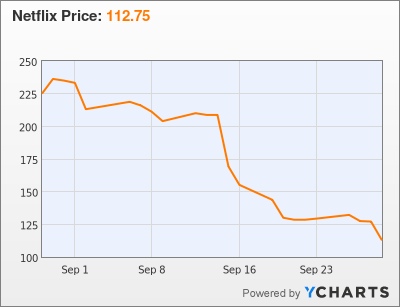 Charting Netflix's bad month.
Vulture takes a look at How Quickly Premium-Cable Series Show Skin.
FedEx uses a zombie outbreak to promote their delivery services.
Jonah Hill Ponders Hollywood's Greatest Onscreen Stoners
Due to the amount of graphics and images included in Page 2, we have to split this post over a BUNCH of pages. Click the link above to continue the second page of Page 2.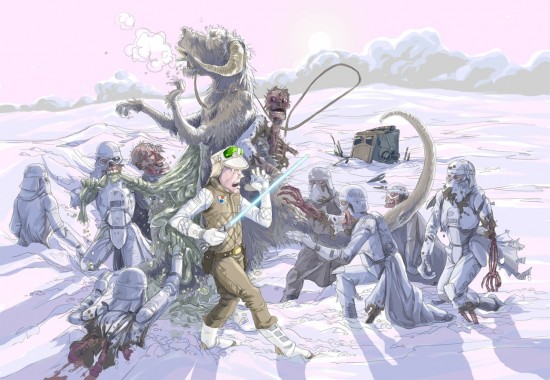 Zombies attack Hoth.
Idris Elba addresses James Bond rumors:
"It's a rumor. It's a very old rumor. My dad and I were talking about this the other day. I would do it, but I don't want to be called the first black James Bond. Do you understand what I 'm saying? Sean Connery wasn't the Scottish James Bond and Daniel Craig wasn't the blue-eyed James Bond. So if I played him, I don't want to be called the black James Bond."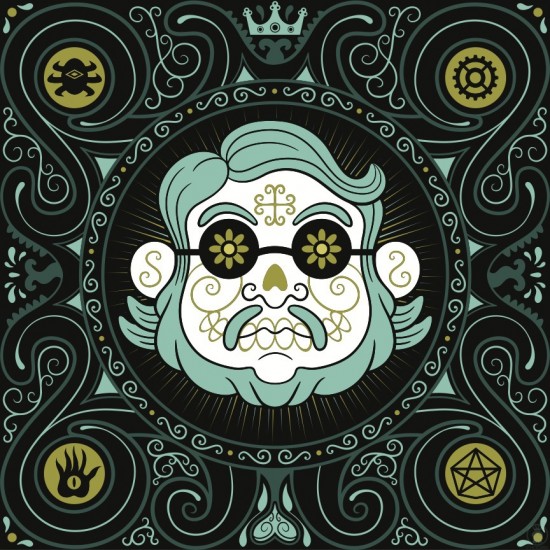 Chogrin's contribution to the The Iconoclastic Dead art show is an illustration of Guillermo Del Toro.
Rejects lists The Hidden Real People Behind 6 Famous Comedians.
Watch William Shatner Sing Iron Man
Benderspink has optioned the 2010 novel Red Station by Adrian Magson, which launched his "Harry Tate" series.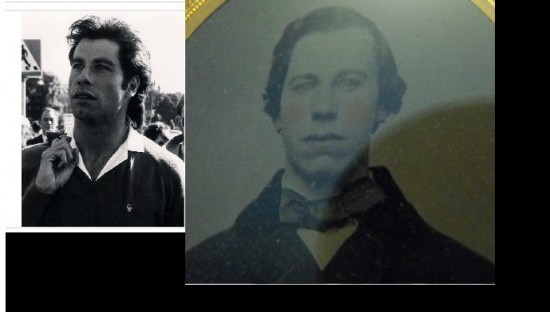 A 1860 photo has hit e-bay featuring a guy that looks like John Travolta. This auction claims that Travolta is a time traveler, and has set the price a $250,000.
Millennium Entertainment has acquired U.S. distribution rights to Richard Linklater's Bernie, starring Jack Black, Shirley MacLaine and Matthew McConaughey.
Watch a Giant Disembodied John Baldessari Head Haunt Jason Schwartzman Down Wilshire Blvd.
IMAX shares have also dropped after Sony's announcement that they would no longer be paying for 3D glasses.
Due to the amount of graphics and images included in Page 2, we have to split this post over a BUNCH of pages. Click the link above to continue the third page of Page 2.
[No photo]
Some new photos of Kristen Stewart on the set of Snow White and The Huntsman.
Kevin Tancharoen says his new Mortal Kombat reboot needs to feel brutal:
"Up to this point, we've only been talking 'rated R,'" says Tancharoen. "I like realistic takes on things, I like it when it's a little darker and grittier. And I want the martial arts to feel real as opposed to balletic and super-choreographed. It needs to feel brutal, because that's the nature of the video game itself."
From the archives: Neil Patrick Harris, Fred Savage, Roseanne, and more sing in a cheesy 1990 ABC advertisement.
Aliens to Zombies Convention will take place at the Roosevelt Hotel from October 21-22nd, "a celebration of monsters and their creators."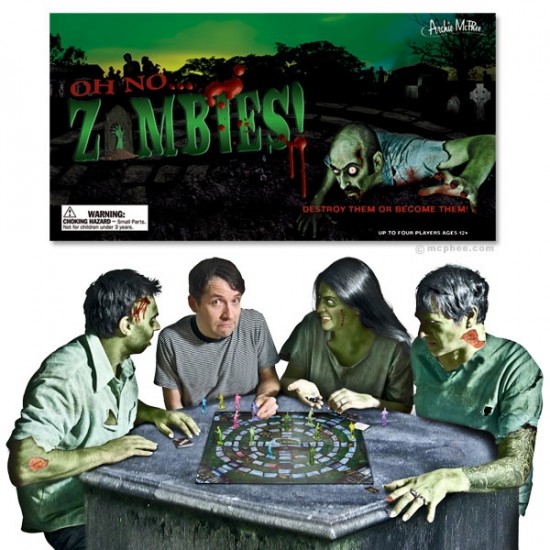 Oh No...Zombies! Board Game
Emmett/Furla Films has acquired Expiration, an action script by Brian Tucker.
Watch two floppy disks play the Star Wars Imperial March.
The X-Files creator Chris Carter is set to write, direct and executive produce a television mystery drama with a female lead for MRC.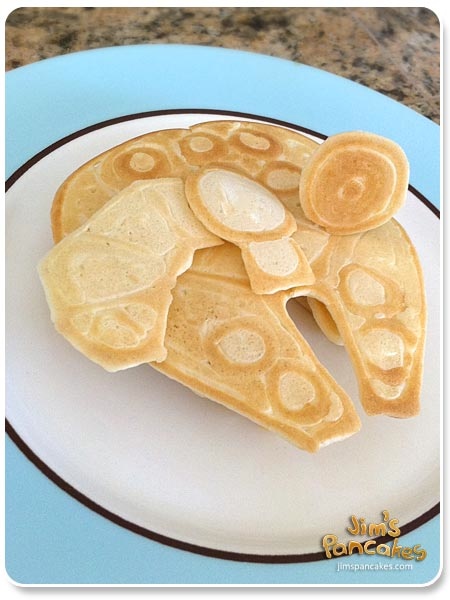 3D Millennium Falcom pancake.
IO9 explains how Barack Obama's patent reform may have saved us from the rise of Skynet.
Due to the amount of graphics and images included in Page 2, we have to split this post over a BUNCH of pages. Click the link above to continue the fourth page of Page 2.
[No photo]
Check out the first photo of Tom Cruise and a 1970 Chevelle SS on the set of One Shot.
Warner Bros. will release Ben Affleck's hostage thriller Argo on September 14th.
How It Should Have Ended: How Jurassic Park Should Have Ended
Russell Brand will appear as Rosie O'Donnell's First Guest on The Rosie Show.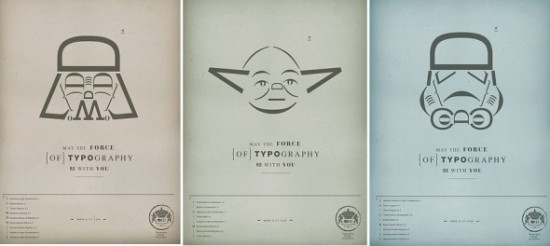 H-57 is selling Star Wars typography prints with all the proceeds to help Make-a-Wish Italy.
Iceland has selected Runar Runarsson's feature debut Volcano as its entry for the foreign-language film Oscar.
Rebecca Keegan at the LA Times explains what Sony's announcement that they won't be paying for 3D glasses might mean for you.
IO9 lists the 10 Coolest Death Scenes in Science Fiction History.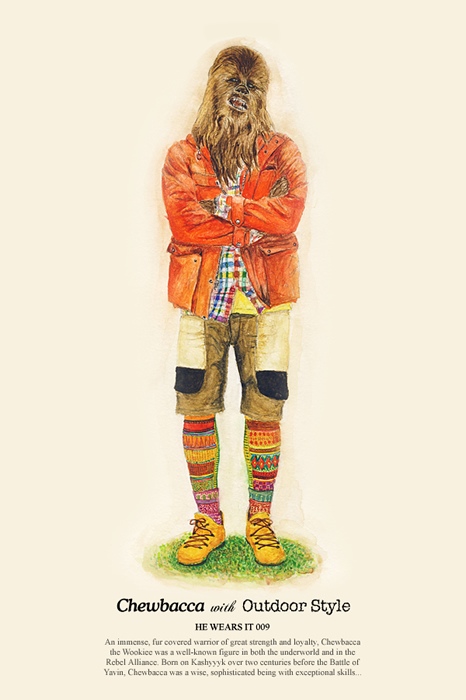 Blastr lists 11 Star Wars characters dressed as hipster douchebags.
Moviefone lists 8 Things Learned on the Set of Battleship.
Due to the amount of graphics and images included in Page 2, we have to split this post over a BUNCH of pages. Click the link above to continue the fifth and final page of Page 2.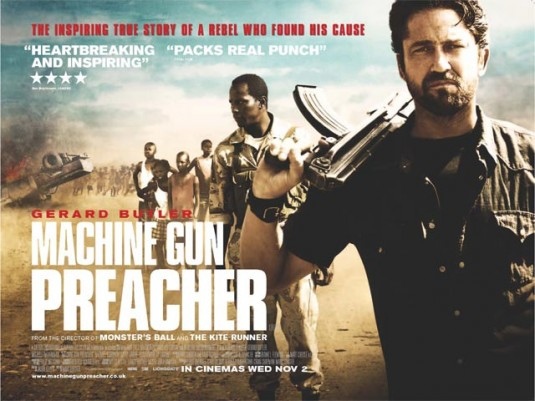 YahooMovies has a new UK quad for Machine Gun Preacher.
Mission: Impossible — Ghost Protocol director Brad Bird praises Tom Cruise:
"He's ruined me for everyone else. I'm not going to understand after this point why any actor doesn't want to do all of their own stunts and hang off of a mile-high building. He truly loves the movies and the movie-making process, and he knows a ton about it but is incredibly polite and shows up on time and has done all of his homework. He's made for movies the way Michael Phelps is built for swimming. You look at the directors he's worked with too, it's a who's who. Scorsese and Kubrick and Spielberg and Oliver Stone — when Oliver Stone was making better movies — and Michael Mann and Sydney Pollack and on and on and on. It's kind of stunning. Not every one of them was a great movie, but he's worked with great directors over and over again, and you can engage him in those conversations."
Watch Jason Eisener's promo for THE ABCs OF DEATH.
Moviefone lists 31 Reasons to Buy a Movie Ticket in October.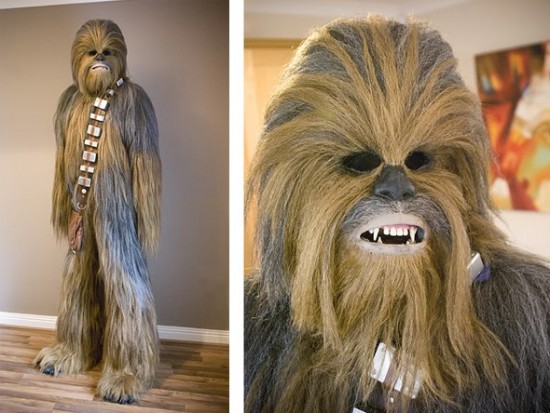 Doogie Fett has created the ultimate Chewbacca costume.
Alan Tudyk talks about his five favorite movies.