Casting Bits: Malin Akerman In 'Cottage Country', Diego Klattenhoff In 'Pacific Rim', John Hurt In 'Labyrinth'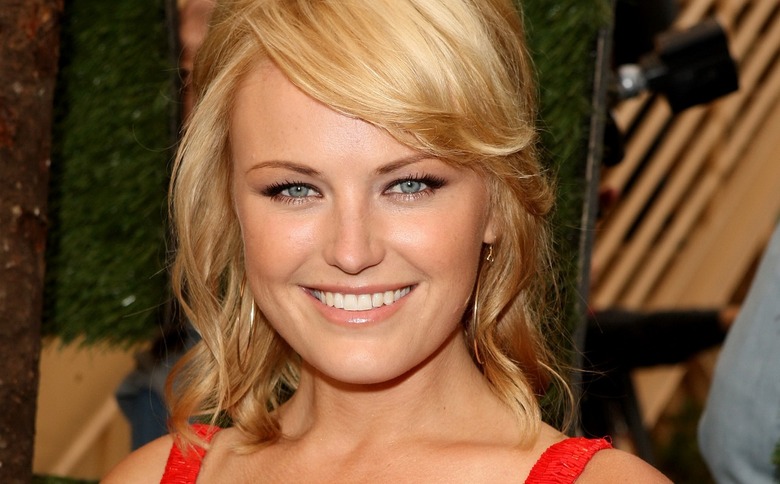 Malin Akerman has signed on to star with Tyler Labine, Lucy Punch, and Daniel Petronijevic in Cottage Country, an dark indie comedy by Canadian director Peter Wellington. Written by Jeremy Boxen (Endgame), the story follows Todd (Labine) as he plans to propose to Cammie (Akerman) at his family cottage. However, Todd's plans are ruined by the arrival of his slacker brother (Petronijevic) and the brother's free-spirited girlfriend (Punch).
The film will be Wellington's first feature since 2003's Luck. Wellington has been working primarily in television over the last several years, on shows including Rookie Blue and Slings and Arrows. The film is currently shooting in Ontario through late October for a 2012 release. [The Hollywood Reporter]
After the jump, Pacific Rim gets another star and John Hurt joins a project called Labyrinth that is totally unrelated to Jim Henson's Labyrinth. Bet you got worried there for a second that it would be a remake.
Also starring in the film are Charlie Hunnam, Idris Elba, Charlie Day, Rob Kazinsky, Willem Dafoe, Rinko Kikuchi, Max Martini, and Clifton Collins Jr. Klattenhoff will reportedly appear in the opening scene of the movie, but the specifics of his role have not been revealed. Pacific Rim has a targeted release date of July 12, 2013. [Showblitz]
John Hurt is set to star in Labyrinth, the Christopher Smith-directed three-part miniseries based on Kate Mosse's novel of the same title. Hurt joins an large, international roster that includes Sebastian Stan (Captain America: The First Avenger), Katie McGrath (Merlin), Emun Elliott (Game of Thrones), Janet Suzman (Nicholas and Alexandria), Jessica Brown-Findlay (Downton Abbey), Vanessa Kirby (The Hour), and Claudia Gerini (The Passion of the Christ).
The thriller, which was adapted by Adrian Hodges (Primeval), jumps between two interlinked plot threads that unfold 800 years apart. In the present day, Alice Tanner discovers two skeletons and a ring engraved with a labyrinth while on an archaeological dig in France; in the early 13th century, newlywed Alais and her father Bertrand fight to protect sacred books that hold the secret of the Holy Grail.
The series is scheduled to begin filming next month in France, and then South Africa, with an expected premiere in late summer 2012. [Collider]