Casting Bits: Ellen Page Joins 'The East', Anthony Mackie Developing Jesse Owens Biopic, Tom Everett Scott Boards 'Us & Them'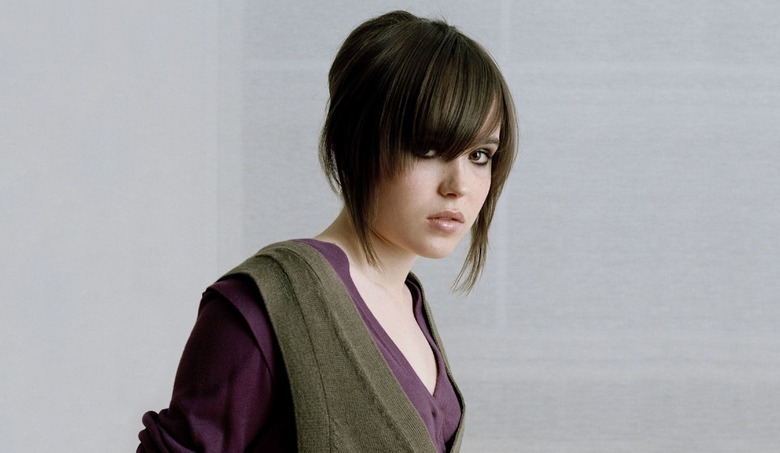 Ellen Page is in final negotiations to star with Brit Marling and Alexander Skarsgard in The East, Zal Batmanglij's thriller about a mysterious eco-terrorism organization called The East. Marling, who co-wrote the script with Batmanglij, leads as an undercover agent who infiltrates the group but then finds herself developing feelings for the group's leader (Skarsgard). Page will play Izzy, a member of The East and Skarsgard's ex, who becomes jealous of relationship between Marling and Skarsgard. Page replaces Felicity Jones, who had to drop out of the project due to press commitments for Like Crazy.
The addition of the Oscar-nominated Page should add even more buzz to a film that's already been getting plenty of it. Marling and Batmanglij broke out at this year's Sundance with Sound of my Voice, and True Blood star Skarsgard has a handful of interesting projects in the works. Page's next big-screen appearance will be in next year's Woody Allen-directed Bop Decameron, alongside Jesse Eisenberg, Penelope Cruz, and Alec Baldwin.
The East is set to begin shooting in Nashville in October. [Variety]
After the jump, Anthony Mackie dreams up a new project for himself and Tom Everett Scott pairs up with Marisa Tomei.
Anthony Mackie isn't wanting for work these days, but it seems like he's getting more supporting roles than leads at the moment. Thankfully, it looks like he himself could be about to change that pattern. Mackie is currently developing a biopic of Olympic runner Jesse Owens, whose victories in the 1936 Berlin Olympics helped discredit Adolf Hitler's ideas about a superior Aryan race. Mackie hopes to star as Owens. The project is in the early stages, with Mackie "looking at and working with" writers at the present. Once the script is complete, Mackie will look for a director who can do both action and storytelling.
Mackie's next onscreen appearance will be in this week's What's Your Number, followed by next week's Real Steel. Other projects he's got coming up are Man on a Ledge, Ten Year, Abraham Lincoln: Vampire Hunter, and The Gangster Squad. [The Playlist]
Tom Everett Scott is set to join Andy Fickman's comedy Us & Them, based on an idea by Billy Crystal. The story follows two "grandparents left alone to care for their grandkids. But grandpa's old-school methods soon clashes with their daughter's more modern parenting style." Crystal and Bette Midler are set to play the older couple, with Marisa Tomei as their daughter. Scott will play Tomei's husband.
Scott's best known role to date was in 1996's That Thing You Do!, in which he played drummer Guy Patterson. Among his other notable film credits are An American Werewolf in Paris, Dead Man on Campus, and Race to Witch Mountain. Us & Them will begin filming this fall in Atlanta. [The Hollywood Reporter]