'The Walking Dead' Season 2 Trailer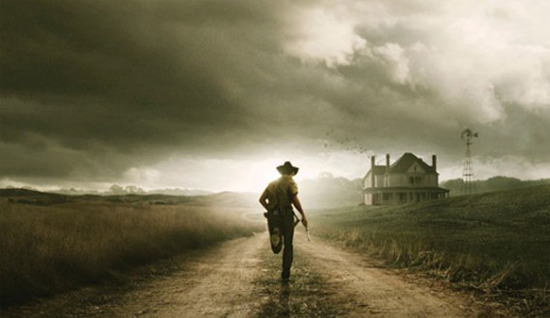 As we get closer and closer to the Season 2 premiere date, the promos for AMC's zombie drama The Walking Dead get more and more revealing. With about two and a half weeks to go, a new 90-second trailer has been unveiled which offers the best look yet at the upcoming season.
The zombies are still after Rick Grimes (Andrew Lincoln) and company, obviously, but just as worrisome is what the survivors are up to when they're not busy fighting zombies — they're picking fights with each other and threatening to split off from the group. Watch the trailer after the jump.
[via Collider]
Grimes has always been the no-nonsense, do-what-needs-to-be-done type of leader, but he sounds grimmer than ever here, remarking repeatedly that "it's all about slim chances now." I'll take that as an auspicious sign. I didn't love the first season, but I'm hoping that the second season will go much darker than the first did. Early buzz on the second season premiere is that it's the best the series has done since the breathtaking first episode, which seems like another reason for optimism.
As the story unfolds onscreen, it'll be equally interesting to follow what's happening behind the scenes. AMC famously fired showrunner Frank Darabont over the summer and replaced him with Glen Mazzara, so I'll be keeping an eye out to see how the show changes under his control. Before the staff shakeup, Mazzara was Darabont's right-hand man and had written the Season 1 episode "Wildfire."
Based on a series of graphic novels by Robert Kirkman, The Walking Dead centers around a band of survivors dealing with the aftermath of a devastating zombie epidemic. Season 2 will see the gang head out of Atlanta toward the countryside, where they will encounter another group of humans.
The thirteen-episode second season of The Walking Dead kicks off Sunday, October 16 at 9 PM with a 90-minute premiere. The episode will be followed by the series premiere of The Talking Dead, a brand-new talk show dedicated to discussing The Walking Dead.