John Goodman Joins Denzel Washington In Robert Zemeckis Film 'Flight'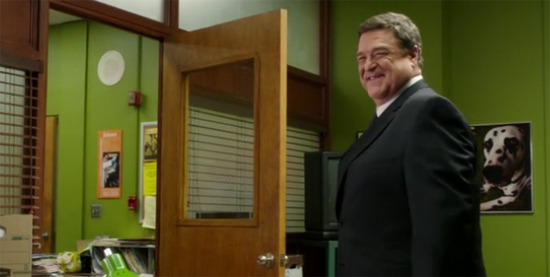 Whether you're a regular Community watcher or not, you might find that the third season, which just began last week, is worth a look just for the occasional presence of John Goodman. The actor plays the smug vice-dean of Greendale Community College's Air-Conditioning Repair Annex, which brings loads of money into the school, and consequently gives him loads of power. The one appearance we've seen was tremendous, and it's great to see Goodman doing comedy once more.
If you can't abide Community, you'll get to see Goodman on the big screen later this year when The Artist and Extremely Loud and Incredibly Close hit theaters, and now the actor has been added to Flight, the return to live-action from Robert Zemeckis.
Deadline says that Goodman will play a friend to the pilot played by Denzel Washington. Goodman's character helps the pilot "come to terms with his problems," with those problems including substance addiction that affects his on-the-job performance.
As for the rest of the Flight cast, Kelly Reilly plays another addict who comes into Washington's life, and Don Cheadle and Bruce Greenwood are in talks for roles. Brian Geraghty (The Hurt Locker) is in talks to play the flight's co-pilot, "who finds religion after the crash."
John Goodman is also shooting a part in Argo, the third directorial effort from Ben Affleck.