Casting Bits: Jacki Weaver In 'Silver Linings Playbook', Paul Bettany And Brian Cox In 'Blood', Sam Trammell In 'Long Time Gone'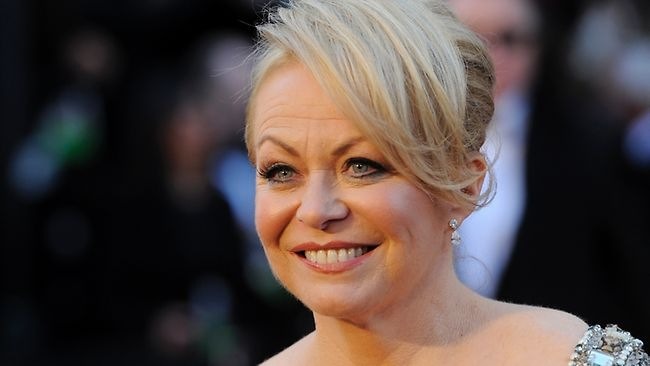 Good things keep coming for the stars of Animal Kingdom, as Jacki Weaver lands a role in David O. Russell's The Silver Linings Playbook. Weaver will play Bradley Cooper's mother in the film, based on Matthew Quick's novel about a former high school teacher (Cooper) who's just been released from a four-year stint at a mental institution into the care of his mother. Upon his release, the protagonist initially tries to win back his ex-wife but eventually falls into a romance with an eccentric young widow (Jennifer Lawrence).
Also signed on for the project is Robert De Niro in an unnamed part. Chris Tucker was said to be in talks for the part of Cooper's pal from the institution, but the latest reports don't mention him, so I'm guessing he's out. The Silver Linings Playbook is set to begin shooting this fall. [The Hollywood Reporter]
After the jump, Paul Bettany and Brian Cox team up for a film adapted from a BAFTA-nominated BBC series, and True Blood star Sam Trammell helps Virginia Madsen cope with her troubles.
Murphy's most recent project was the horror thriller The Awakening, starring Dominic West, Rebecca Hall, and Imelda Staunton. That film premiered at the Toronto Film Festival earlier this month and will open in Ireland and the UK in November. [Screen Daily]
True Blood star Sam Trammell has become the latest addition to the cast of the indie drama Long Time Gone, joining Virginia Madsen, Anthony LaPaglia, Zach Gilford (Friday Night Lights), Graham Rogers (Struck by Lightning), and Amanda Crew (Charlie St. Cloud).
Adapted from April Stevens' novel Angel, Angel, the plot follows a family reeling in the aftermath of father Gordie's (LaPaglia) decision to leave his wife Augusta (Madsen) for another woman. Gilford and Rogers play Matthew and Henry, the sons who must help their mother cope, and Crew a "carefree" woman named Bette who comes into the family's lives. Trammell has landed the role of Jeff, a laid-back landscaper who employs Henry and befriends Augusta.
The project marks the directorial debut of Precious producer Sarah Siegel-Magness. Production on the picture began in Los Angeles earlier this month, and will continue through October 25. [Collider]