'Sleepless Night' Trailer: Check Out The TIFF And Fantastic Fest Thriller Already Targeted For A Remake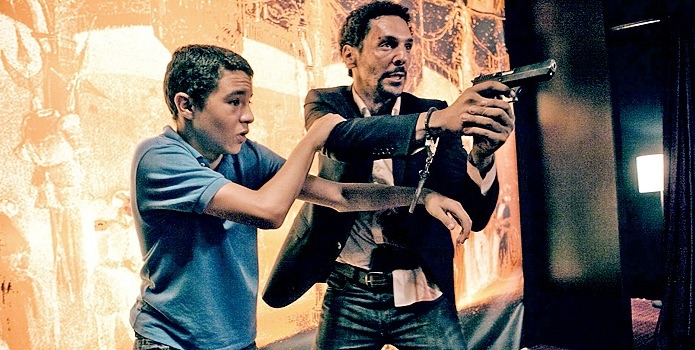 The French thriller Sleepless Night, in which two police officers who moonlight stealing drugs have to deal with insanity on a night when they lose their merchandise, has been earning raves since it premiered as part of the Midnight Madness program at TIFF. Peter loved the film in Toronto, and Germain loved it at Fantastic Fest. The consensus is that Sleepless Night is a taut, economical action thriller in a mode that recalls Die Hard (thanks to a mostly closed environment) and Taken (due to the pace and tone of the action).
The film is already picked up for a US remake, but the original isn't going anywhere. All that critical love, and good audience reactions, will ensure that you get a chance to see it. Below, we've got the first French trailer for the film, and while it features no English dialogue or subtitles, you'll still be able to understand a lot of what it offers.
This will give you a general idea of the style and tone o the film, and of some of the energy. There's enough physical action that you'll be able to follow the broad strokes of the trailer without understanding the dialogue.
A gunshot shatters the early-morning silence on the streets of Paris as two men in balaclavas intercept a car on a drug run. In the rushed heist that follows, one of the drug carriers in the vehicle is shot. The other escapes, but not before getting a glimpse of one of the men unmasked. The next day, one of the thieves, Vincent (Tomer Sisley of Largo Winch), is addressed as lieutenant in the bathroom at work. This reveal — that the robbers are really cops — is the first of many in Frédéric Jardin's Sleepless Night, which peels back layers of deceit one by one as the film plunges forward. This is an all-nighter of action: pop some caffeine and run headfirst into Jardin's gritty world of good cops, bad cops and vicious drug dealers, all flashing under strobe lights and set to a throbbing techno beat.
[Twitch]