Antoine Fuqua To Direct Showtime Documentary About Death Row Records Co-Founder Suge Knight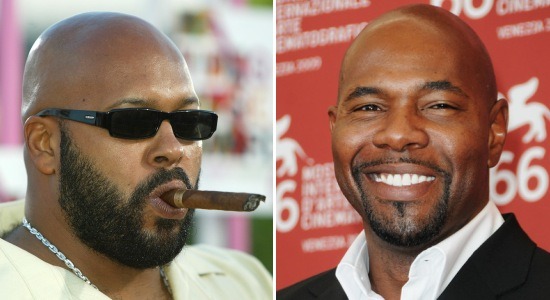 Over the past year, Training Day director Antoine Fuqua's name has popped up in association with a number of projects — a boxing drama starring Eminem, a biopic about legendary Chinese concubine Yang Guifei, that untitled Tupac Shakur project, the true crime tale Storming Las Vegas, the sci-fi saga Afterburn and the fact-based drama Pablo Escobar. Now the very busy man is adding one more to his slate: a feature-length documentary about Death Row Records co-founder Suge Knight for Showtime. More details after the jump.
Fuqua is in an unusually good place to direct the documentary, as he's been prepping a biopic of slain rapper Shakur for the past year or so. As Shakur was signed to Death Row Records at the peak of his career and the time of his death, Fuqua is bound to have a fairly extensive knowledge of Knight's exploits and the hip-hop scene already.
Knight rose to prominence in the '90s as the co-founder (with rapper/producer Dr. Dre) of Death Row Records, which in its heyday was home to Snoop Dogg, Nate Dogg, Warren G, and other well-known artists. However, troubles for the label began when Shakur was murdered in 1996 and Knight was sent to jail for unrelated reasons in 1997. Death Row filed for bankruptcy in 2006, and was auctioned off in 2009. Knight has recently begun to make his return to the music business, and will spearhead the soundtrack for the picture through his new company Black Kapital.
In addition to his directorial duties, Fuqua will also produce the project with Bradley J. Fischer (Black Swan, Shutter Island). David Prior, Laeta Kalogridis, James Vanderbilt, Lisa Remington and Edward McGurn are signed on as executive producers, and Pulitzer Prize-winning journalist Chuck Philips as co-producer.
[Source: Coming Soon]