Video: Guillermo Del Toro On Making A 'Mimic' Director's Cut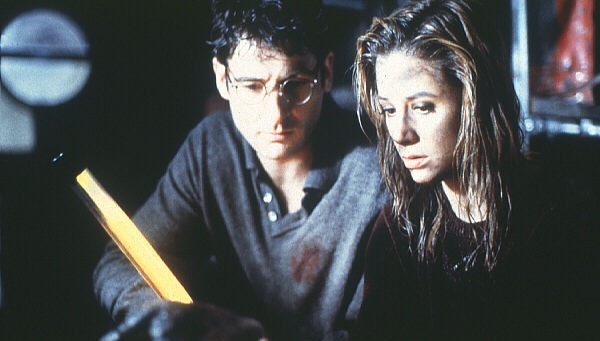 We may receive a commission on purchases made from links.
As a young director in the mid-'90s, Guillermo del Toro had just completed his first feature, Cronos, when he landed the gig of helming the $30 million sci-fi horror Mimic for Miramax. Though del Toro's creepy style seemed like an obvious fit for a story about giant killer bugs that prey on humans, the project famously did not go well. Creative struggles with producer Bob Weinstein ultimately resulted in a theatrical cut that del Toro so disliked that he publicly distanced himself from the film.
Now, some fourteen years later, del Toro is finally making peace with Mimic in the form of a new director's cut that hits Blu-ray today. After the jump, watch a clip from one of the Blu-ray special features in which del Toro discusses his original vision for the movie.
[via Movieline]
Compromises between directors and producers are nothing new, and in some cases can even be beneficial to the final product. In this case, however, it sounds like the producers really messed things up by hiring someone as creative as del Toro and then forcing him to stray far from his initial plans for the film. In the years since then, del Toro's proven several times over to be a uniquely talented storyteller with a very distinctive visual sense, so it's exciting to see that he's finally gotten a chance to make a version of Mimic that he can be proud of.
In addition to the director's cut, the Blu-ray will also contain the following special features (via Amazon):
• Video Prologue with director Guillermo del Toro
• Audio commentary with director/co-writer Guillermo Del Toro
• "Reclaiming Mimic" featurette
• "A Leap In Evolution – The Creatures of Mimic" featurette
• "Back Into The Tunnels – Shooting Mimic" featurette
• Deleted scenes
• Storyboard animatics
• Gag reel
• Theatrical Trailer
The reviews I've read of the director's cut indicate that although the bare bones of the story (including the ending, which del Toro apparently did not like) remain the same, several new scenes have been added and nearly all of the scenes shot by the second unit have been eliminated — resulting in what most people seem to think is a deeper, more intelligent film. But it sounds like the best reason to pick up the Blu-ray is for the commentary and featurettes, in which del Toro explains exactly what went wrong with his trademark candor.
Mimic: The Director's Cut is currently available through Amazon.com and other retailers for $9.99 and up.