Jessica Chastain Joins Tom Cruise In Joseph Kosinski's 'Horizons'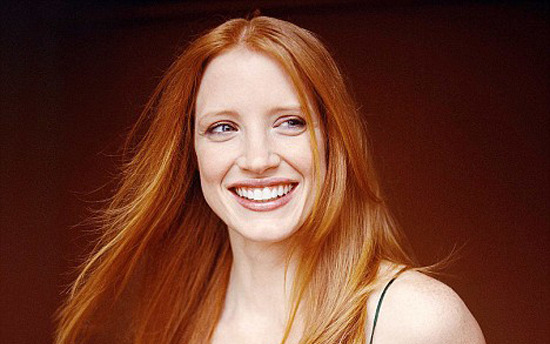 Jessica Chastain's star continues to rise. The actress shot two films some time ago (The Debt and The Tree of Life) which both saw release this year along with Take Shelter, Wilde Salome, The Help, Texas Killing Fields and Coriolanus. That's a lot of late-2011 exposure for an actress that was basically an unknown to the public as recently as this past May, even if much of it is only via festival appearances.
She's also shot roles in The Wettest County in the World and Terrence Malick's next film, and is set for the film Mama. And now she's been tapped to co-star with Tom Cruise in Joseph Kosinski's Tron Legacy follow-up Horizons. (Once titled Oblivion.)
We know now that Chastain will have one of two roles, but not yet which one. Here's the plot:
In a future where the Earth's surface has been irradiated beyond recognition, the remnants of humanity live above the clouds, safe from the brutal alien Scavengers that stalk the ruins. But when surface drone repairman Jak discovers a mysterious woman in a crash-landed pod, it sets off an unstoppable chain of events that will force him to question everything he knows.
So there's the 'mysterious woman' and then the wife of Tom Cruise's character. I'd guess Chastain will be the mysterious woman. Olga Kurylenko, Brit Marling, Noomi Rapace and Olivia Wilde were also testing for the two roles, and one of those actresses could still end up in the film.
Horizons has been kicking around for a short time — Joseph Kosinski and Arvid Nelson concocted the story, which was turned into a graphic novel and then scripted by William Monahan and rewritten by Karl Gajdusek. Disney had the film but let it go earlier this year; Universal picked up the movie when Tom Cruise signed on. [Variety]