'E.T.' Writer Melissa Mathison Adapting Roald Dahl's Children's Classic 'The BFG'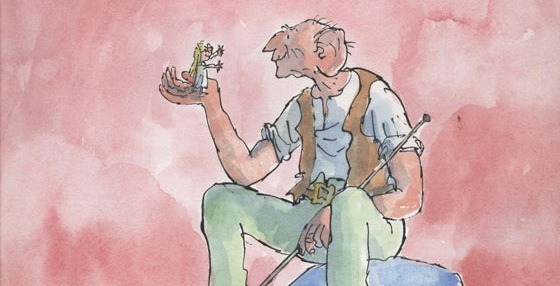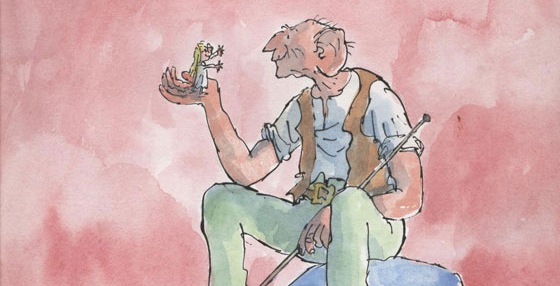 We may receive a commission on purchases made from links.
Like so many young bookworms, I counted Roald Dahl among my very favorite authors growing up. Dahl's books were childlike without being childish, thanks to Dahl's ability to whip up the perfect combination of humor, drama, and just the tiniest bit of terror. Hollywood apparently agrees with me, as Dahl's works have been adapted for the silver screen several times over — Charlie and the Chocolate Factory, Fantastic Mr. Fox, Matilda, James and the Giant Peach, and The Witches are just some of his novels that have been turned into feature films.
The next Dahl book to get the Hollywood treatment will be is 1982 classic The BFG, which is being developed as a feature over at DreamWorks with E.T. scribe Melissa Mathison tapped to write the script. More details after the jump.
Though there's no official word on what form the movie will take, Collider notes that neither Kennedy nor Marshall have much experience with animated projects, and that the initial report over at The Wrap only refers to DreamWorks, not DreamWorks animation. Therefore, it seems likely that The BFG will be a live-action film. The book has been adapted into film once before, as an animated project back in 1989.
Mathison seems like a fine choice for the BFG adaptation, not least because her most beloved work, E.T., similarly revolves around a young protagonist's adventures with a monstrous but misunderstood buddy. Mathison has previously worked with Marshall and Kennedy on The Indian in the Cupboard, also based on a classic children's book, and Ponyo, for which Mathison wrote the English-language translation. Marshall and Kennedy's past projects together include Snow Falling on Cedars, The Curious Case of Benjamin Button, and, somewhat worryingly, The Last Airbender.
Here's the Amazon.com synopsis for The BFG:
Evidently not even Roald Dahl could resist the acronym craze of the early eighties. BFG? Bellowing ferret-faced golfer? Backstabbing fairy godmother? Oh, oh ... Big Friendly Giant! This BFG doesn't seem all that F at first as he creeps down a London street, snatches little Sophie out of her bed, and bounds away with her to giant land. And he's not really all that B when compared with his evil, carnivorous brethren, who bully him for being such an oddball runt. After all, he eats only disgusting snozzcumbers, and while the other Gs are snacking on little boys and girls, he's blowing happy dreams in through their windows. What kind of way is that for a G to behave?
The BFG is one of Dahl's most lovable character creations. Whether galloping off with Sophie nestled into the soft skin of his ear to capture dreams as though they were exotic butterflies; speaking his delightful, jumbled, squib-fangled patois; or whizzpopping for the Queen, he leaves an indelible impression of bigheartedness.