'Dexter' Season 6 Previews: "Tragedy Strikes" And "Guest Stars"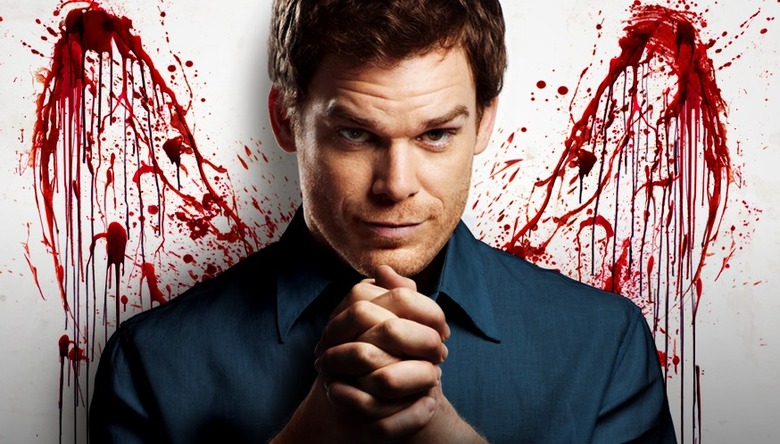 The people behind the marketing for Dexter certainly haven't been shy about showing off their wares. I feel like we already have a pretty good idea of what to expect from Season 6, thanks to all the featurettes, trailers, teasers, casting announcements, etc. Then again, knowing this show, I'm sure it's got plenty more surprises and twists up its sleeve.
With just less than a week to go til the return of the series, we have two more previews that tease some of the plot points we'll be seeing in Season 6. The first, "Guest Stars," offers a glimpse at what we'll be seeing from the new characters who'll be facing off against Dexter (Michael C. Hall) this year; the second, "Tragedy Strikes," shows everyone's favorite serial killer at a low point, injured and reaching out for help. Watch them both after the jump.
Dexter's lined up an intriguing roster of guest stars for its upcoming season, so I'll be interested to see what they bring to the show. I'm especially looking forward to seeing what Edward James Olmos can do with the very, very creepy Professor Gellar — I realize this is very premature, but considering Olmos' talents, and considering that Dexter reliably gets nominated from year to year, I wouldn't be surprised if he got an Emmy nod come 2012.
In addition to Olmos, there's also Mos Def as former criminal and potential victim Brother Sam; Colin Hanks as Gellar's equally twisted acolyte Travis; Aimee Garcia as Dexter's new nanny and Angel's sister, Jamie Batista; and Billy Brown as no-nonsense Chicago cop Mike Anderson.
Next, "Tragedy Strikes":
Poor Dexter. Serial killer or no, it's gotta hurt to get stabbed in the stomach.
The sixth season of Dexter kicks off Sunday, October 2 at 9 PM on Showtime.
Synopsis:
The explosively popular DEXTER® is back with a vengeance for a sixth season of startling suspense and unexpected twists. It's been a year since last season's shocking and heartbreaking conclusion, and mild mannered criminologist-cum-grisly serial killer Dexter Morgan has come to terms with who he is. But his existence is shattered when he crosses paths with an enemy unlike any he's faced before. A delusional religious zealot with unflinching convictions, this new adversary soon draws Dexter into a dangerous game that could well end in disaster.