Cool Stuff: 'An American Werewolf In London' By Olly Moss [Fantastic Fest 2011]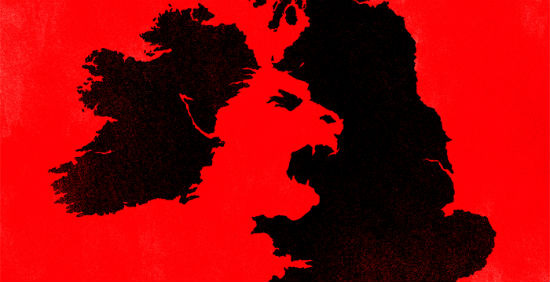 You all know who Olly Moss is. We've written about him extensively, from his humble beginnings with Threadless up through his Mondo prints and the epic Paper Cuts gallery show. Moss's latest print was revealed at Fantastic Fest this weekend, as part of a screening of the 1981 cult classic An American Werewolf in London and – as usual – Moss doesn't disappoint. The poster subtly makes the United Kingdom into a monster and got a huge round of applause when it was revealed after a Q&A with the film's Oscar-winning effects guru, Rick Baker (more on that in the coming days). After the jump, check out both the original and variant editions of the soon-to-be-highly sought after poster.
Both posters are 15 x 24. The regular cost $45 and had a run of 380. The variant costs $85 and had a run of 65.
NOTE: Our apologies for temporary subpar quality on the Variant image. It was taken from inside the store, we'll update with a better one when it's available. Just imagine the regular, but with the red replaced with white.