'You're Next' Video Blog [Fantastic Fest 2011]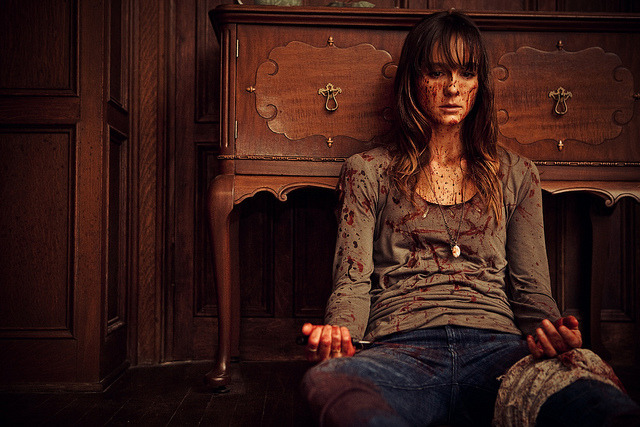 After an much buzzed about world premiere in Toronto, Adam Wingard's action horror film You're Next had its U.S. Premiere early Sunday morning at Fantastic Fest 2011. In its most basic terms, You're Next is about a family reunion gone horribly wrong when a gang of animal-masked men invade a home and Lionsgate just purchased the rights for domestic distribution. So, sometime next year, everyone will get a chance to see it. Some people who won't get a chance to see it just yet, though, are the majority of Fantastic Fest attendees because Lionsgate pulled one of the two scheduled showtimes making the late night screening one of the festival's hottest tickets.
So did it live up to the hype? What makes You're Next so different from other home invasion movies? Is this the next Scream? Watch a video blog featuring myself and Erik Davis of Movies.com for the answers.
Thanks again to Erik Davis for joining me in this blog.
What do you think? Do you think You're Next could possibly be the next Scream as Davis said? Are you looking forward to it?
Also, thanks again to @jonniechang for shooting the video.