Exclusive Poster Premiere: 'The Human Centipede 2 [Full Sequence]'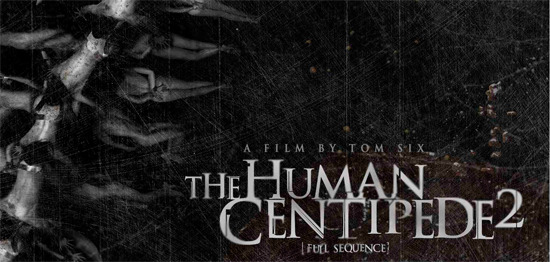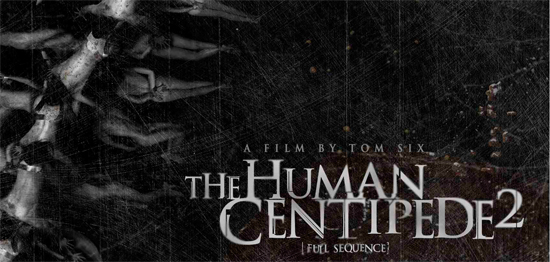 One of the most intentionally controversial movies of the year is Tom Six's The Human Centipede 2 [Full Sequence]. Almost no one has seen the film outside of the UK Film Board, which famously refused a rating for the movie, but it premieres tonight at Fantastic Fest in Austin, TX. In advance of the two screenings this evening, we've got the debut of the creepy and more than slightly disturbing one-sheet from IFC Midnight.
No matter what you think about the first film, or what you assume about the sequel, you might have to admit that this vaguely HR Giger-inspired design is a great way to sell the sequel. Check it out in full below. Given the subject matter, some might consider this not safe for work.
With respect to the film being intentionally controversial, here's what Six recently said to the New York Times about the 'torture porn' label, shortly before saying that he made this sequel to show the stuff he kept off-screen in the first:
I don't have any problem with that, because I actually like the term. I see porno films, of course, and I like them, I have no problem with that at all. And there have been so many horror films, and that's all torture and misery. That's the genre. I kind of like that they combine it. I think my film is a torture porn with European art sauce or something.
The Human Centipede 2 [Full Sequence] will hit theaters on October 7. Check the trailer here. Click the image below to enlarge.