AMC To Launch 'The Walking Dead' Chat Show 'The Talking Dead'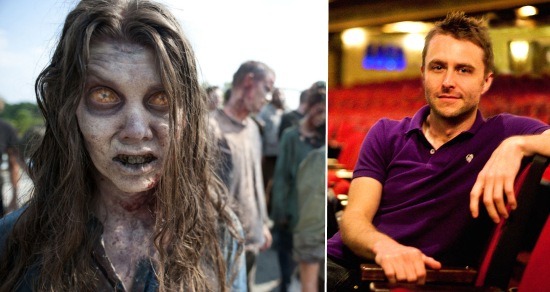 Following in the footsteps of Bravo's Real Housewives series, AMC's The Walking Dead is set to get its very own live talk show dedicated to picking apart the misadventures of Rick Grimes and his motley crew of zombie killers. Hosted by Chris Hardwick (of Nerdist podcast and Web Soup fame), The Talking Dead will feature episode recaps, fan Q&A and discussions, and interviews with the cast and crew. More details after the jump.
Hardwick has demonstrated his affection for the series before, as when he hosted the official Walking Dead panel at Comic-Con earlier this year. "Dissecting the moves of Rick Grimes and the remaining survivors after every episode is something I would be doing with my friends anyway, so the fact that AMC is actually paying to do so is a bonus," he said in a statement. He emphasized that he was also looking forward to the public service angle of his show: "[I]t will better inform viewers on making intelligent decisions when faced with the zombie apocalypse, which will probably happen sooner or later."
Though a postgame recap is rather unusual for a scripted series, The Talking Dead could be a great move for a few reasons. Bravo's Watch What Happens: Live has proven to be a huge success for the network, so it's obvious that some viewers are very interested in rehashing what they've just seen. And the audience for The Walking Dead is a fairly sizable one — the show draws an average of 3.5 million viewers per episode, or more than double what Mad Men usually gets. Moreover, it's the kind of show that fans want to talk about afterward, as evidenced by all the online buzz about the series. There's also the fact that The Talking Dead will be relatively cheap to produce, a big plus for a network that's currently suffering from well-publicized budget troubles.
The Talking Dead announcement confirms an earlier rumor that AMC was considering creating talk shows for its various dramas, which suggests that if it does well enough we may be seeing similar recap shows for shows like Mad Men and Breaking Bad.